Discover the powerful mindset secrets that allowed a broke, lazy, underachieving waiter to transform his life and business!
Give a listen to the opening September Sessions call below....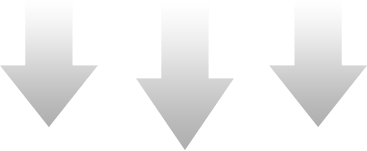 4 Weeks Of Recorded Mindset Calls
Totaling
22 Powerful Audios

Guaranteed To Help Take Your Life & Business To New Heights
Purchase lifetime access to

"The September Sessions"

right now 100% Risk Free!
GET LIFETIME ACCESS NOW
For The Special Price Of Only
$37

Here's what some loyal listeners had to say....
Here's What You Get When you Purchase "The September Sessions"...
A highly transparent, in depth look at my life, my struggles and my successes.  I share the most important realizations I had that helped transform me from a broke, lazy, unproductive waiter into a 6 figure home business entrepreneur.
You are who you say your are...
Have a narrative? You bet you do. This call will have you not only believing you can be the best you, but it will help you make adjustments to offset negative self talk!
This recording will help you skyrocket belief. Whether you realize it or not, many of your challenges stem from your belief system. After listening you'll take the first step to becoming unshakeable!
Living in a place of client praise...
Sure we all want to make sales, but they aren't the core objective of successful business owners? This audio exposes what the real currency is in life and business. Hint: It's NOT money!
Ever get hung up because the next move is too risky? I'll help you identify the difference between making smart choices and letting fear of risk hold you back. This call will turn you into a stronger entrepreneur
Hear from more listeners....
I'm sure your familiar with feelings of fear, anxiety, guilt, anger, and so many more. This audio will help you be more productive, live happier, and recognize and properly handle the negative emotions that hold you back.
Believing in possibilities...
Success in home business isn't all sunshine and rainbows. Sometimes out challenges keep us from giving other people the opportunity they deserve. Not any more. You'll know exactly what I mean after you hear this call.
Leaders make the big bucks. Here's the good news….you don't have to wait. This recording will teach you how to step into a leadership role that demands results no matter how new you are in your business.
Conquer overwhelm & procrastination...
One of the most common things I hear from people is that they are confused and overwhelmed. This audio is a heavy dose of tough love that can skyrocket your productivity and relieve you of these, all to common emotions.
I share the single most empowering moment in my life, what I realized, and how sharing this realization can open doors you didn't think existed. You've been given a gift, and after listening to this call you'll be more than excited to use it!
Hear from more listeners....
You don't have to "have" to "be"...
This call shares one of the greatest lessons I've ever learned. Many search for the missing piece, the one thing standing between them and being who they want to be. Give a listen, and your search will be over.
Changing "keystone habits"...
Want to know how a broke waiter who could barely drag himself out of bed became a successful home business owner? It wasn't fancy marketing strategies or closing scripts. It was by changing "Keystone Habits". In this recording you'll find out what I mean.
The power of perspective...
When you listen to this recording you'll learn why perspective is one of the most powerful tools in your toolbox. Just a few takeaways can positively change the way you approach life and business.
Influence and the law of the jungle...
Ever wonder why some people sell, sponsor, recruit etc. with ease. This audio dives deep into human nature and equips you with an understanding that can help you build confidence and become irresistible to your prospects.
Embracing the struggle...
We've all struggled. Learn to embrace it, turn that struggle into your fuel, and create even small success stories that will end up becoming your biggest most valuable assets in business.
Your words create your world...
What if I told you that a few tweaks in language could literally change your environment and the outcomes of your endeavors? They can, and you'll learn those simple adjustments when you listen to this recording.
Overcoming self sabotage...
As a darn near professional self-saboteur this call hit close to home. Most don't realize how many obstacles are self created. This call dives deep, and can create breakthroughs in life and business that wouldn't have existed otherwise.
The importance of vision...
If you've ever lacked motivation, or felt like you don't know what to do next, this call's for you. I share my struggles and setbacks, and give you a real understanding of why some people succeed in a BIG way and how you can too!
There is a sneaky little culprit at the core of Procrastination. By the end of this call you'll know who it is, and be equipped to overcome procrastination better than ever before. Listen to this call….your success depends on it.
The world is a feedback mechanism...
In this audio I'll introduce you the greatest coach, mentor, and trainer on the planet, and teach you how to listen so that the steps you must take to achieve you goals become crystal clear.
September Sessions recap...
This recording will prepare you for life after the September Sessions (although you'll be able to listen time and time again). After it you'll be ready to take on the challenges of life in a new and more effective way.
Group Session:  Biggest takeaways...
In The Finale you get to hear from the loyal September Sessions faithful's. They share their biggest takeaways and how they've changed for the better.   The best part about listening to this call is that you'll be reminded that you're not alone!
Here's What You Get When you Purchase "The September Sessions"...
Week 1 (5 Audios)
$125 VALUE
---
Week 2 (5 Audios)
$95VALUE
---
Week 3 (5 Audios)
$105VALUE
---
Week 4 (5 Audios)
$115VALUE
---
Bonus Recordings (2 Audios)
$64 VALUE
---
Special Price
$37
Purchase lifetime access to

"The September Sessions"

right now 100% Risk Free!
GET LIFETIME ACCESS NOW
For The Special Price Of Only
$37