Just the other day my best friend joined my network marketing business.  He's known about it for some time now, and after I brought him to a meeting and pitched him like crazy (what can I say I was a rookie) I stopped pestering him and went on about my business.  Then one day recently he came to me and said…. "I want to do what you are doing."  In the last few weeks I have had multiple people from my warm market, all of which have been provided info about my business to some extent, ask me again about what it is I'm doing.  People ask me to send them info that I already provided them, but they chose at the time to disregard.  What's my secret? How did I turn my warm market around?  Well there is no secret, and if you truly listen to what I'm telling you here your warm market will turn around too.
Confidence and Belief Cannot Be Manufactured and Do Not Hinge on Results
We all get involved in network marketing with a vision….a dream.  In my case I found the industry duri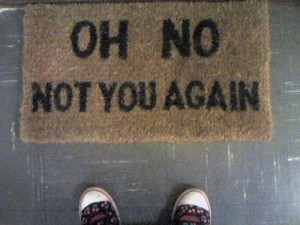 ng a period in my life where my confidence had been shattered. I had been fired from a job for the first time ever.  Now I was working again, but I didn't feel as professionally competent as I had before.  I was no longer in a leadership position, and really felt like most believed I was going backwards.  When I introduced my opportunity to people, I did it in an obligatory fashion as if I was serving my vision….I mean people will tell you it's a numbers game, so just keep at it.  The truth is all the numbers in the world will do nothing for your business if you don't have it right upstairs.  If you are waiting for results to believe that you can do it then you are caught in a catch 22, and will likely get nowhere.
Build Belief By Modeling Successful People
There is no reason to reinvent the wheel, in fact it is counterproductive.  Whether your focus is online or off, there is someone out there who is working a successful, fool proof blueprint. Start working it too.  If you simply take daily actions that model someone who is having success, know that eventually you will have the same success.  That is a fact.  By consistently taking this action you will build belief that you are on the right path.  I remember when I was plugging away hours on end at the computer.  I had a friend living with me at the time on my couch in a 1 bedroom, because things were so tight I didn't know how I was going to keep paying the mortgage and every little bit helped.  He came home one night and mentioned how he admired how much work I was doing in the face of such a high risk of failure.  I responded…. "I know exactly what I have to do, so there is no risk of failure".  Do you realize how powerful that is?  Taking full responsibility for the outcome.   I wasn't a top earner or recruiter….heck my business wasn't even making money, but I had committed to a plan.  This wasn't some sales pitch, or false bravado.  I knew exactly where I was going and how to get there.  Simply having the discipline to work that plan consistently began making me bulletproof.  My vision took over….my confidence set in.  It wasn't results driven it was behavior driven.
The Difference Between Wanting Success and Freedom vs. Working for Success and Freedom
I've got a secret for you…everybody wants what you have to offer. Almost everybody hates their job, almost everybody would like more time freedom, and almost everybody could use more money. And if they don't want those things….you probably don't kn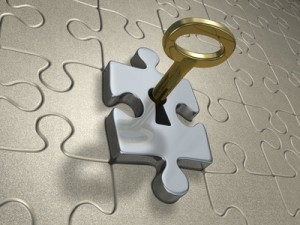 ow them 🙂 .  What you need to ask yourself is, are you truly taking the actions necessary to achieve what everybody wishes they could have?  If you are…then you will begin turning your warm market around.  People will become curious, ask questions, be attracted to you because of your behavior, that behavior will lead to results and make you even more powerful, give you even more momentum.   You don't have to invent the behavior…you only have to model it.  When you really think about it, what is easier than that?  If you take anything away from my blog please let it be this.  You have the keys to the kingdom, you have total control over the outcome, what you want to achieve is yours to have.  All you have to do is take the necessary action.  When you do you will become confident, things will begin happening, momentum will build, and you warm market will turn around.
If You Found This Post Helpful Please Comment, Like, Or Retweet
To Your Success,
Justice Eagan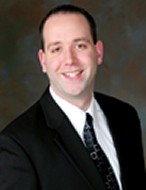 Let's Connect on Facebook
Follow Me on Twitter
Contact Me: justice@justiceeagan.com
P.S. If Your Upline Doesn't Have a Step by Step Blueprint For Success Then Check This Out (Unless of Course You Already Have Too Many Leads) CLICK HERE FOR INSTANT ACCESS
P.S.

If Your Upline Doesn't Have a Step by Step Blueprint For Success Then Check This Out (Unless of Course You Already Have Too Many Leads) CLICK HERE FOR

INSTANT ACCESS

 
Comments
comments