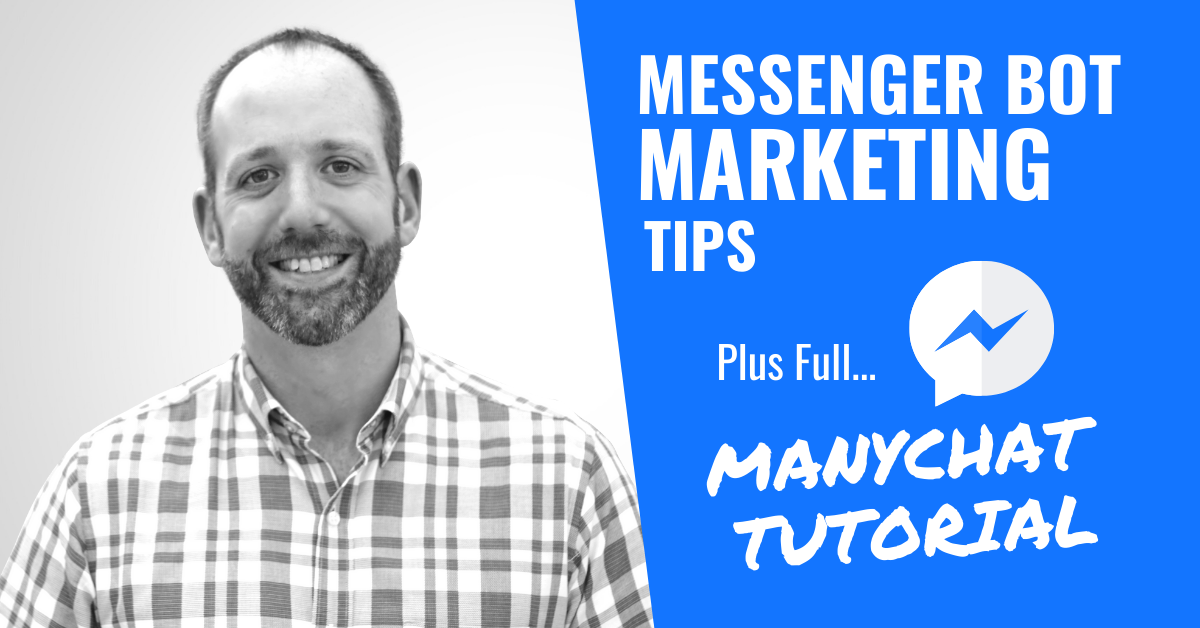 If you're a digital marketer who wants to use Facebook Messenger bots to grow your business, want to discover some really cool ways to leverage bots to better engage your audience and drive sales, or you simply want to decide messenger marketing is something you should focus on then this training episode will be really helpful.
First off it's important that a few things get cleared up. Despite the clamoring of marketing guru's and services trying to peddle you the "hot new thing", email marketing is not "dead" and Facebook Messenger bots are not a replacement or alternative to email.
That said, if Zuckerberg has his way Messenger marketing will likely be the future of marketing communication, and should be incorporated in your marketing as an incredible addition to email, SMS, and the likes.
Facebook Messenger Marketing Numbers Can't Be Ignored
Let's talk numbers that should get any business owner with a pulse pretty dang excited.
The Messenger App alone is the 3rd most downloaded app on the planet with more that 1.3 billion monthly active users.
Over 20 billion are sent between people and businesses every single month.
There are already over 300,000 active "Messenger" bots on the platform.
Open rates for Messenger Marketing often exceed 80%
Click through rates often exceed 20%
Using Facebook Messenger Bots to better engage your prospects and grow your business is an absolute no brainer.
Now let's talk about rules, tips, strategies and give you a "how to" walkthrough.
Check out this episodes training video.
Facebook Messenger Bots Marketing Tips & ManyChat Tutorial

T
he #1 Question You Should Ask When Marketing With Facebook  Messenger Bots
Nobody out there simply wants more messages. The same as with any marketing list the #1 question you should ask yourself when attempting to grow that list is "what's in it for them". Why should your prospect engage with you in Messenger, and what kind of benefits will they receive from staying engaged with your brand in messenger and getting regular updates?
If the experience of being on your list is one that's beneficial, enjoyable and value packed then you'll reap the benefits of messenger marketing. If being subscribed to your messenger bot simple means your prospect can expect non stop pitches or promotions, then don't expect to reap the benefits of messenger marketing, and expect the rules of Facebook to continue to change to protect their users from such an approach.
How To Set Up & Grow Your Messenger Bot List Fast
To get your Facebook Messenger Bot set up you simply need a messenger bot service, and a Facebook FanPage. There are certainly plenty of services out there and you're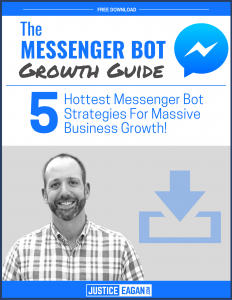 welcomed to do your research, but I recommend ManyChat for it's affordability, capability, and user friendly set up.
Once you've got the basics set up as described in the video above, it's time to go out and grow your list. Remember the responsiveness of a Facebook Messenger list can be incredible, so simply getting your first 50-100 people scribed to your messenger bot can make a huge difference in your business!
ManyChat "Growth Tools" are like the front door to your bot. The have a similar function to an email "opt in" form.  So whether you choose to take an organic or free approach to growing your list, or you decide to use paid ads, much of the approach to building your messenger bot list will be the same as it would be to grow your email list. You offer something of value, your prospect engages with your bot in exchange for your offer.  If you intend to use paid advertising, check out my Facebook Paid Ads Tutorial Here.
And for real world examples of my Favorite ways to grow my messenger bot list and use messenger to engage my prospects, make sure to grab my Messenger Bot Growth Guide.
Hope you got tons of value from this training episode and are excited and ready to make the most of your Facebook Messenger Bots.
Comments
comments