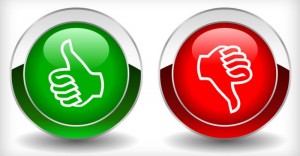 Searching for a legitimate homes based business?  Maybe you're in home business and your belief is a little rattled, or you've had a less than desirable experience with a person, system, or home business opportunity.  Here's the deal.  There's plenty of legitimate opportunity in our industry, and in today's video I discuss what you're looking for and call out the hype wagon mentality and fear based prospecting that give our industry a bad name from time to time.  Keep in mind there's more than one guilty party there, and more times than not it's not the salesperson or recruiter.
The Typical Legitimate Home Based Business Pitch
A priest, a Rabi, and a horse walk into a bar.  Yes the typical home business pitch is as about as predictable as your grandfather's favorite joke.  Regardless of the company or opportunity, there are likely armies of reps out there pitching the same old stuff.  We have the best comp plan.  Our leaders have built multi million, even billion dollar companies. The timing is perfect.  The marketplace has never seen anything like what we have.  Ok I'll stop.  Have you heard this stuff before?  Have you championed this message from the rooftops?  I know I'm guilty too.  Been there, done that.  Don't misunderstand me, all this stuff has it's place, but it certainly isn't the only thing that matters.
Other Things To Consider When Seeking A Legitimate Home Based Business
All that company, timing, product stuff is great.  However most people don't buy or join a legitimate home based business because of those things.  They buy or join out of emotion.  They buy or join because they see a vehicle that can solve a major problem they are experiencing.  This is where the hype, fear mongering, and empty promises of unscrupulous marketers comes in.  Note: There are unscrupulous people in all industries.  If you've been in the game long enough.  You've certainly seen your fair share.  But remember there are 2 guilty parties here.  I discuss them in the video below.  If you really want to get involved in and promote a legitimate home based business opportunity then I recommend you give it a watch.
Video:
 

Legitimate Home Based Business?

 

Likely Story!
If you found this video helpful be sure to share it and comment below!
P.S.  If you could use more leads for your business you may want to take a peak at the system I have been using for over 2 years now.  

Check it out here!
Comments
comments