Ok so if you have been in the network marketing industry for more than a day, you have already been bombarded with pitche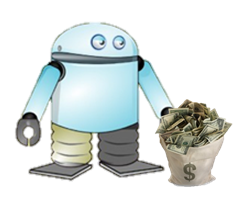 s about the best network marketing tools.  Buy this right away, you need this, get this now etc..  Everyone has the network marketing tools that are going to take your business to the next level.  Now when I talk about a network marketing tools, I'm not talking about the CD's that your company tells you to give out or the samples, or the videos.  I'm talking about the network marketing tools that people claim will help you generate success online.  Systems and plugins and auto lead generating, prospect eating, robots that show up at your front door with bags of unmarked bills…..ON PURE AUTOPILOT!  The fact is there are affiliate marketers out there that make an extraordinary living promoting these network marketing tools to struggling network marketers.  It's part of the industry so you may as well embrace it.  These kinds of network marketing tools will likely put a few dollars in your pocket at some time or another.  That aside I really want to sift through the hype and help you find real value amongst all the B.S.        
Do You Need To Buy Network Marketing Tools?
Well the easy answer is no.  Massive network marketing down lines were built well before these network marketing tools ever existed.  Now for the not so easy answer.  If you want to build your business online then the answer is yes.  Sure Facebook and Twitter are free, and you hear people talk about free leads all the time, but take a good look.  Find one network marketer who successfully builds there business online who hasn't purchased some network marketing tools.   I bet you can't find one.  Hold on now, before you start wasting your money on network marketing tools based on my statements let's discuss this in a little more detail. 
What Network Marketing Tools Do You Need?
If you are building your business online then the network marketing tools you are going to need depend on the online strategy you are going to focus on.  The best advice I can give any new online network marketer is to focus on one strategy.  I'm serious, just one.  Believe me its hard, but if you want to build your business by blogging, make blogging your one focus and don't stop until it is your specialty.  It you want to focus on video marketing, facebook, pay per click, whatever, focus on that one strategy until it has become your specialty and is profitable.   You should buy network marketing tools that are relevant and helpful based on the strategy you have committed to.
How Do You Know What Network Marketing Tools Work and Where Do You Buy Them?
The expensive way to find out what network marketing tools work is through trial and error.  In efforts to save you some money I will give this advice.  Get connected with industry leaders who specialize in the strategy you have chosen.  Get on their lists, their team, buy their training whatever.  They will no doubt promote the network marketing tools that they use to increase their success.  If the network marketing tools they are promoting on a given day fit your strategy and will help your marketing efforts, then feel free to buy.  Otherwise, there is no need.  I wrote this article to help not to pitch, so if you'd like to know more about the network marketing tools that I use feel free to contact me.
If You Found This Post Helpful Please Comment, Like It Or Retweet
To Your Success,
Justice Eagan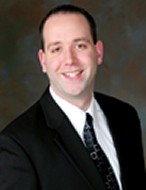 Let's Connect on Facebook
Follow Me on Twitter
Contact Me: justice@justiceeagan.com
P.S. If Your Upline Doesn't Have a Step by Step Blueprint For Success Then Check This Out (Unless of Course You Already Have Too Many Leads) CLICK HERE FOR INSTANT ACCESS
Comments
comments