One reason I share these network marketing tips today is because every time I explain to people what I do the handful of responses I get are relatively predictable.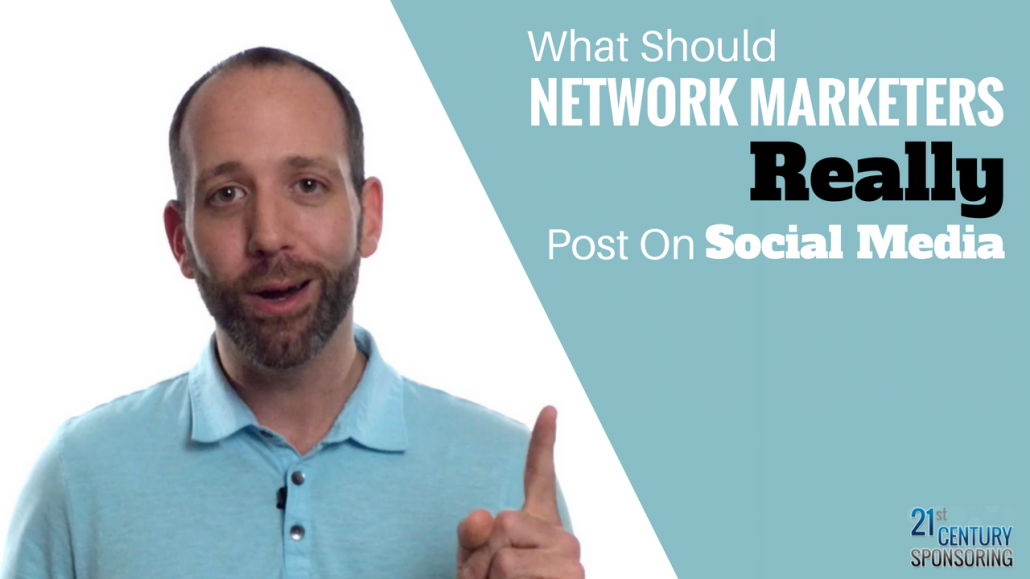 The most common one being something along the lines of…
"Oh a lot of my Facebook friends are doing that sort of thing" is often accompanied by tone and expression ranging somewhere from moderately dissatisfied all the way to utterly disgusted.
So what's the deal?
Countless people have found network marketing to be a better way for them and their families. There's no shortage of great products. There's endless success stories and social proof
So why in today's day and age do people still look at me like I'm some door to door salesman who just who's just waiting to pounce?
In short, it's thanks to network marketers.
See there's a quote by Maya Angelou that says, "people don't always remember what you say, or even what you do, but they aways remember how you make them feel"

And collectively the majority of network marketers tend to make people feel….well…uncomfortable.
Up until recent years if a pushy, overly enthusiastic, unskilled, and under informed networker made a prospect feel uncomfortable there was a penalty to pay!
And that penalty was that they had to share in the discomfort of that phone call or face to face encounter…
Boy Have Things In Network Marketing Changed
Today, the rise of Social Media has spawned an unruly legion of keyboard warriors hiding behind their devices, desperately spamming for dollars.
All finding undeserved comfort in the fact that their actions have ZERO personal consequence!
No sweaty palms, no awkward silences, no painful rejection, NO Discomfort whatsoever…
It's a total one way street.
Here's a little hypothetical to drive home the point.
I crappy networker, spend all day copying, pasting, spamming, and flat out disrupting your social media experience….
Meanwhile NOTHING on my end changes, heck…I might even hold my head up high and tell myself I spent the day "working" the business lol.
Then, the next time you're socializing and someone asks what you do…
Your response immediately triggers a memory of the time their crappy networker friend spent the whole week tagging them in product specials…
Or sending copy and paste sales messages even through they hadn't spoken in 3 years.
It's Time For A Change
Today, I'm going to provide a pretty detailed explanation of what and how Network Marketers should be posting on Social Media.
Not just to make the social life of us respectable networkers a bit easier…
But more importantly to help you and your team grow your audience, engage your prospects and make more sales!
Without turning people off or disrupting their Social Media experience.
Video: Network Marketing Tips – What Should Network Marketers REALLY Be Posting On Social Media
If you found this post and video helpful please share it here or leave a comment below!
[ssbp]
Comments
comments