If you want to close more sales and recruit more reps you've got to realize there are skills to be developed.  If you're anything like I was when I got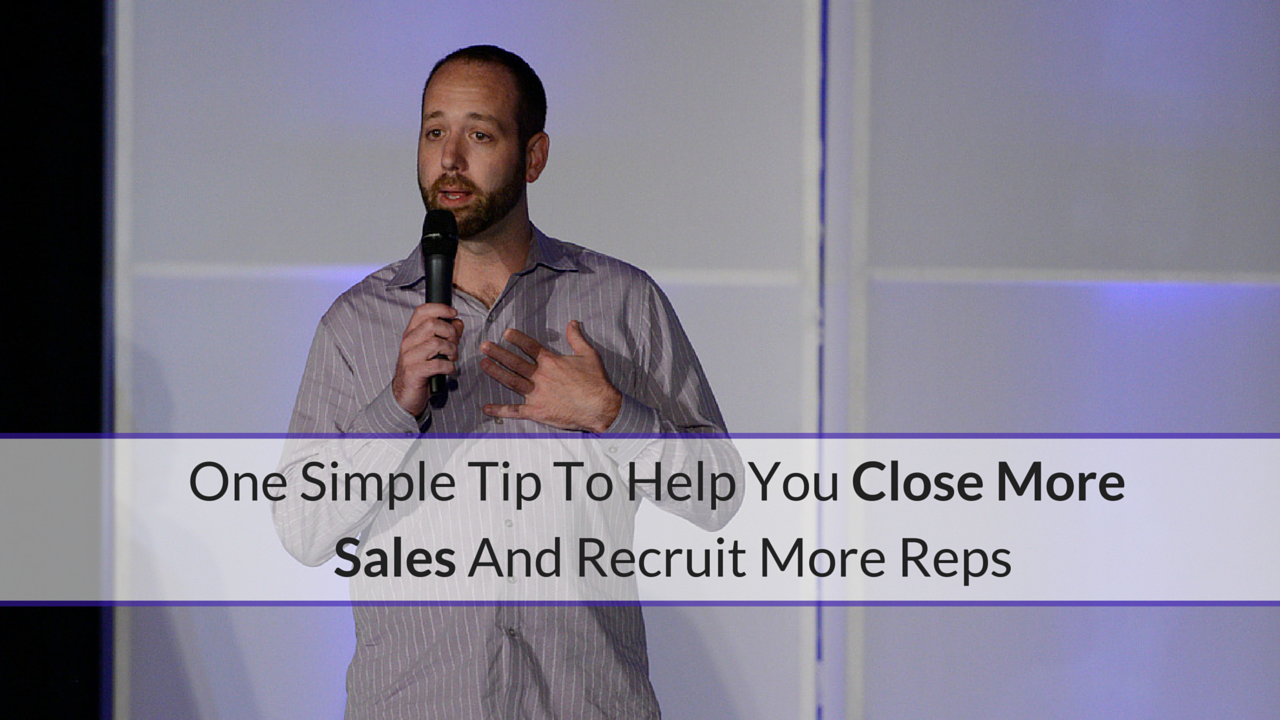 started then you probably consider yourself a "non salesperson."  If that's not the case, then good for you, you're starting leaps and bounds ahead of where many of us started.  Now if you don't consider yourself a "salesperson" then there can be lots of little mindset hang ups, and other bad habits standing in between you and making more money.  In today's video I share a huge one.  Probably the one hang up and bad habit that's cost me the most sales.
Change This Thought To Close More Sales
First off, end the internal dialogue that you're not a salesperson.  We're in the business of selling.  In fact, we're constantly selling in life.  A sale is made in almost every conversation whether money changes hands or not.  It is undeniable, that if you want to make money in any business a transaction must take place.
Once you accept that transactions stand between you and success, then you've got to go beyond the internal dialogue and develop some skills.  If you want some great resources to do this then you should grab the 2 New FREE Downloads right here that my bud Terry just put out.  He went from making 34k a year at an hourly job to pulling in nearly 100k in just the last 2 months in his business. He attributes a great deal of that to his ability to close more sales, so those two downloads can certainly help you.
Anyway, watch the video below not, where I share the big mistake I was making that has cost me 10's of thousands, but recognizing it will make me more ;).  Get just this one thing right and you'll close more sales and recruit more reps in your business!
VIDEO: One Simple Tip To Help You Close More Sales & Recruit More Reps

If you found this video helpful be sure to share it and comment below!
P.S.  I FIRED MY BOSS and Caught It All On Tape…Watch Me Do It & Discover The Online System That Made It All Possible  Click Here To See The Video!
Comments
comments