There's not doubt that Jessica Higdon and her husband Ray have had one of the biggest impacts on my business and personal growth.  A few years ago I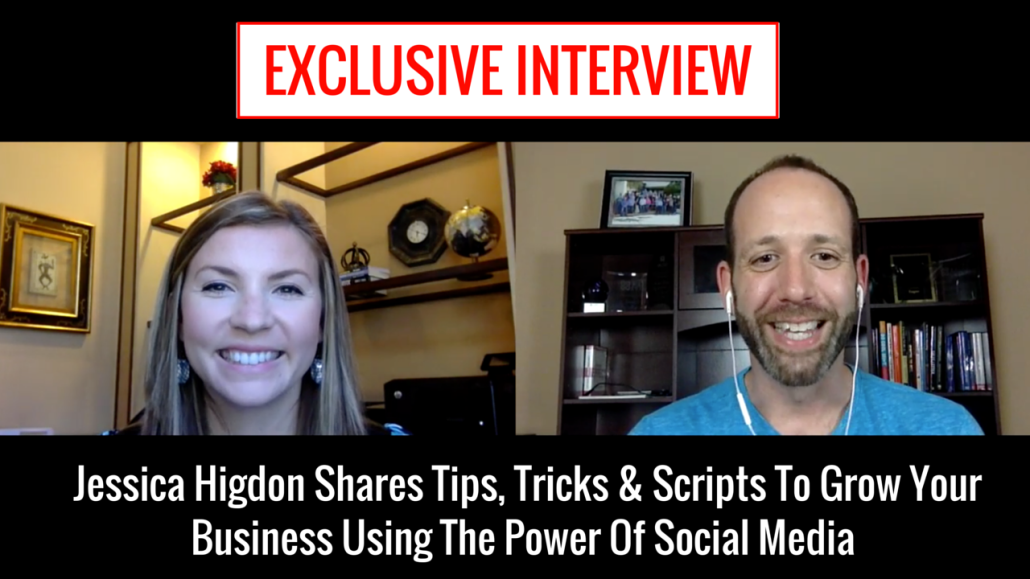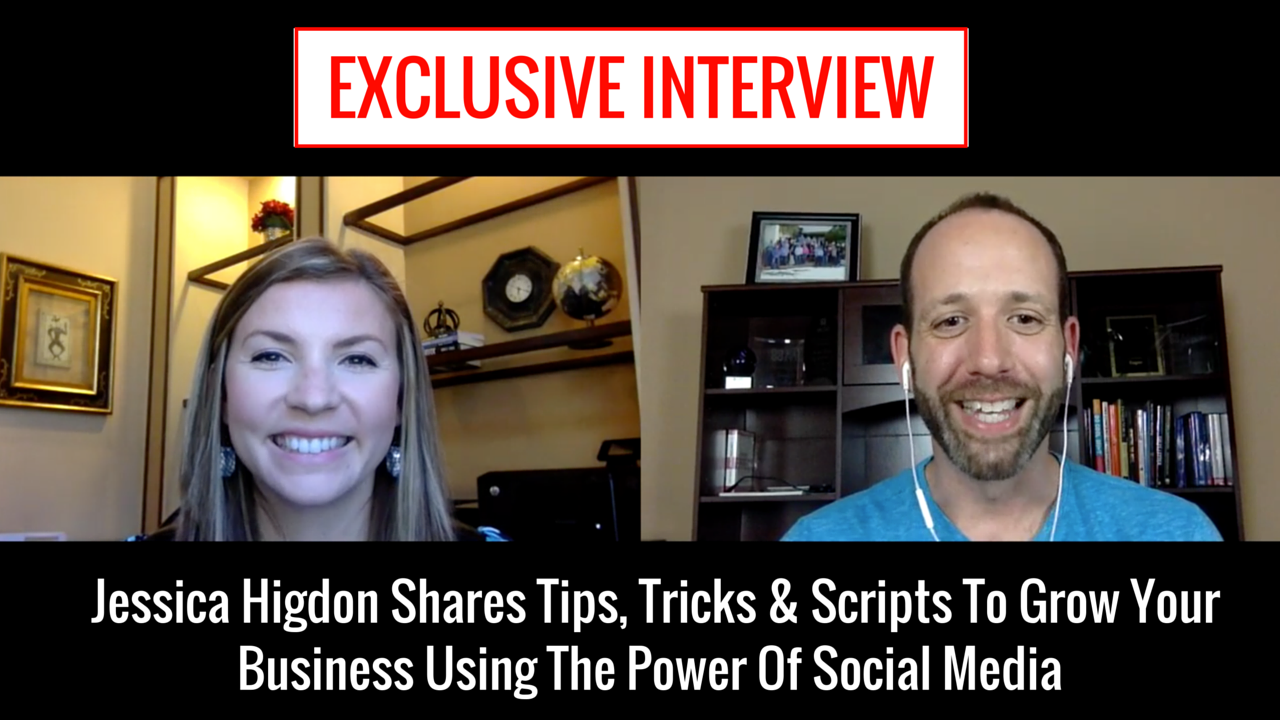 found network marketing, and the company I joined had a rock start young woman who was breaking through ranks, and quickly become a force in not just that company but the network marketing industry. 
That woman was Jessica Higdon, and over the years I've had the good fortune of watching here become the #1 Female Income Earner in that company, and one of the most sought after speakers and trainers on the topic of using Social Media to grow your network marekting business.
Tap Into Jessica Higdon's Social Media Recruiting Expertise
You'll certainly get loads of value when you watch the Part 1 of a 2 part interview I did with Jessica below, but we didn't stop there.  Jessica has agreed to join me on free live webinar on Thursday July 28th at 9PM EST where she'll share exactly how to Double Your Team By Labor Day Using The Exact Social Media Strategies & Scripts That Helped Jessica Higdon Become The #1 Female Income Earner In Here Company In Just 18 Months. 
If you want to join us you can click here to register and grab your spot.  Plus when you register I'll also send you bonus excerpts from the full interview we did!  Can't wait to see you there.
What Social Media Secrets Does Jessica Higdon Share In Out Interview?
During my interview with Jessica I asked questions like…
What are the biggest mistakes you see most network marketers making on Social Media?
What's a way for someone to get more responses to their messages right away?
What should business owners be posting to get the most engagement and interest from their audience?
What's the first things someone who's brand new should be doing right now to recruit more people?
What are your favorite most effective scripts that helped you get such amazing results?
What should someones daily Social Media Action plan look like if they have just an hour per day?
And so much more!…
Check out part 1 of my interview with Jessica Higdon below and get registered here for Thursday night's 9PM EST training!
Video:  [Part 1 of 2] Exclusive Jessica Higdon Interview!
If you found this video helpful be sure to share it and comment below!
P.S.  I FIRED MY BOSS and Caught It All On Tape…Watch Me Do It & Discover The Online System That Made It All Possible  Click Here To See The Video!
Comments
comments