If you're involved in Network Marketing, there are certain techniques that are crucial to achieve MLM Success. If these elements are missing, you could end up like 95% of people who get minimal results.
First of all, being successful in you MLM doesn't mean sweet talking people into joining something they don't really want to be involved with and having them cancel 2 months later. It means actually having a target market and finding those who absolutely want what you have to offer.
In order to master influence you want to have a deeper impact with people. You always want to provide a solution to other people's problems. If your product, service and team support meets those needs then you have a winning combination.
Think of it this way… If you were sitting in a doctor's office and the doctor rushes in and says, "Boy have I got the remedy for you!" and whips out a needle and heads straight for your leg – you would freak out!
If the doctor didn't take the time to hear your complaints, and ask the right questions on the front end, he wouldn't really know what type of pain you are experiencing.
Doctors know they need to demonstrate a genuine interest as their role is the trusted advisor. The doctor needs to take the time to know that your pain stemmed from your elbow, not your knee. Once he determines your needs he can offer the best solution and ask you to take action immediately.
The same applies in network marketing. To achieve MLM Success you need to build a team of people who want what you have to offer and who are in it for the long run.
If you've wondered what the top earners are doing to reach a high level of success, here's a sneak peak into 3 High Performance Techniques:
1) Create Short Term Goals for

MLM Success



Having short term goals is especially important to keep you focused. If you only have one long term goal that you want to accomplish a year from now, you'll think you have lots of time to reach your goal and may not produce. Short term goals keep your mind actively looking for the methods and strategies to get things done quickly.
Be sure to record your results because consistent actions produce consistent results. MLM Success is achieved when you take decisive and immediate action when you learn something new. Get in the habit of implementing quickly. It can be tough in the beginning when you feel you are working hard and getting little results, but eventually the compound effect will kick in. You will have more freedom after you've built residual income.
2) MLM Success Requires Avoiding Distractions
When you market your business online, there are distractions coming at you from every angle. Stop letting other people's agenda's become your agenda and stop being marketed to! You need to say 'no' by default, put your blinders on and keep focusing on your clearly defined purpose. When you avoid distractions you have less things competing for your attention. This creates more freedom and you will produce greater results.
High performance individuals learn to keep their focus. MLM Success happens when you focus on being productive not being busy. Stability releases ability, so exercise some discipline throughout your day and stay focused on your mission.
3) Focus on Revenue Producing Activities for MLM Success

Don't keep a list of insignificant things to check off your 'to do' list. If you are constantly checking your email and facebook and cleaning your desk, you won't get results. You need to actually connect with people for MLM Success!
Challenge yourself with goals you can get excited about… it may push you out of your comfort zone at first, but the things we are hesitant to do are often the things that will have the greatest impact on our success. Know what your mission is for the day, and work everything else around that.
If you apply daily these 3 High Performance Techniques you will have MLM Success!
If You Found This Post Helpful Be Sure To Give Samantha a Shout Out By Commenting Below
To Your Success,
Justice Eagan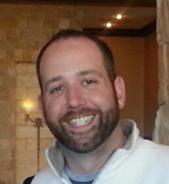 Let's Connect on Facebook
Follow Me on Twitter
Contact Me: justice@justiceeagan.com
P.S. If Your Upline Doesn't Have a Step by Step Blueprint For Success Then Check This Out (Unless of Course You Already Have Too Many Leads) CLICK HERE FOR INSTANT ACCESS
Comments
comments