When it comes to success with a home business the questions are many.  What should I do first?  What do I say?  What's the best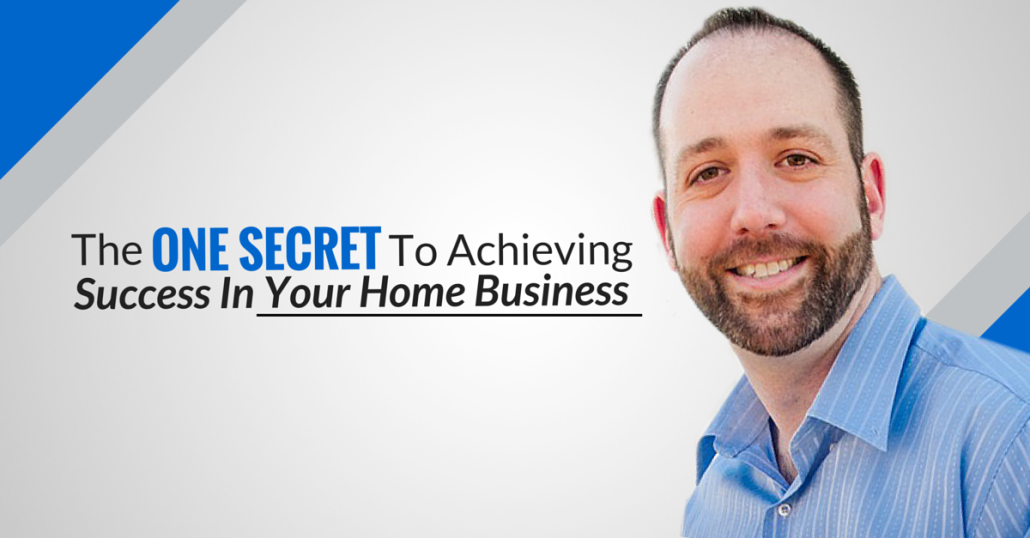 strategy?  Who should I follow or listen to?  The list goes on and on.
Every single day I hear from or speak to someone who is looking for a missing piece to the puzzle.  Something they don't know unite yet, which as far as they're concerned, will be the catalyst to their success.
Well today I'm going to share the universal key.  In the video below you will learn the single thing that will either create success with a home business, or….if it's missing, will prevent you from achieving your home business goals.
The Biggest Misconception About Home Business Success
The single biggest misconception that people have when it comes to succeeding in home business is that the answer, success itself, somehow exists outside of themselves.  The truth of the matter is it does not.
That's right, your success in home business is not dependent on comp plan, timing, tools, strategies, or any other talking point that's going to undoubtedly be used when attempting to sell something as a better solution that whatever it is you currently have.
Does that stuff matter?  Sure it does, but more people succeed without it, than succeed because of it, so all that stuff is certainly not the answer.
Imagine for a moment that all the questions you have about success in home business would be answered if you incorporated one thing.  Imagine that all the tools and resources necessary would present themselves at the perfect time if you were doing just one thing.  Imagine if success with a home business became unavoidable if you were doing just one thing.
That's "one thing" is exactly what I talk about in today's video.  Now it may make you a bit uncomfortable.  It will of most, but get it right, and you without doubt achieve success in your home business!
Video: Success With A Home Business Really Boils Down To Just One Thing
If you found this video helpful be sure to share it and comment below!
P.S.  I FIRED MY BOSS and Caught It All On Tape…Watch Me Do It & Discover The Online System That Made It All Possible  Click Here To See The Video!
Comments
comments