Facebook business pages are one of the most effective tools for growing a home business. Yet as you read there are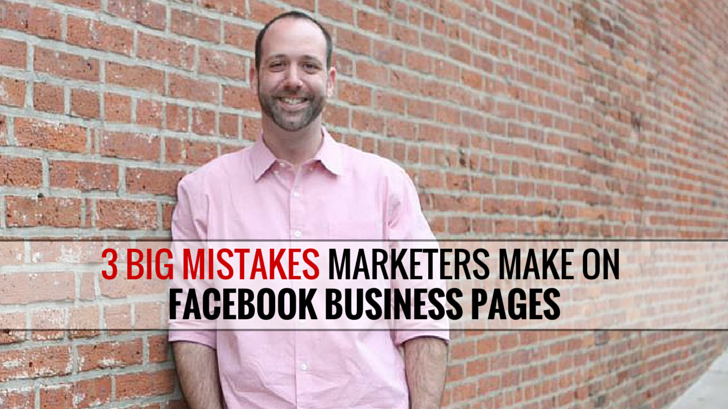 countless non effective or even abandoned business pages out there on Facebook.  Most home business owners carry the excitement of their new business venture over to Facebook and create a business page to help generate more leads, sales, and sign ups. 
Before long they've invited their friends, plastered their wall with all the wrong posts and resigned to the fact that Facebook business pages don't work for them.
Today…I'm going to break down the biggest mistakes and misconceptions I see when people try to build a fan page for their business.
What You Must Know About Facebook Business Pages
First of all understand that Facebook is out to generate revenue.  A couple years back you could post on your Fanpage and have a good deal off your fans see that post.  Today your reach will range from 5-15% of your fans.  This means a great deal of your fans are not seeing your posts which to some may be discouraging, but don't worry there's an upside.
As Facebook has slowly taken away the potential to organically reach your Fans that have continued to improve their advertising platform.  The result is that you can get your page, your content, and your offers in front of the perfect prospect more easily.
Yesterday, in working with a student we determined that she can get her health and wellness message in front of people who Facebook considers "green moms" or "fit moms", who make healthy food purchases and are fans of Dr. Oz.  How's that for a a solid health and wellness audience?
Once she has built up a Fanbase of these prospects, she'll have an opportunity to use advertising to push her message in front of people who are not only targeted, but already know her.  This makes converting leads, sales, and sign ups 10x easier.
3 Mistakes Business Owners Make On Their Facebook Fan Page
I'll leave a great deal of explanation to the video below, but know that your Facebook business page can and will help grow your business if you approach it the right way.  If you have a Fanpage or intend on creating one I'm going to dive deep on the subject with a fellow trainer on a special live training that you can grab a seat on right here. 
In the mean time watch the video below to get the scoop on 3 giant mistakes I see people making all the time on their Facebook business pages.
If you found this video helpful be sure to share it and comment below!
P.S.  I FIRED MY BOSS and Caught It All On Tape…Watch Me Do It & Discover The Online System That Made It All Possible  Click Here To See The Video!
Comments
comments