Every marketer will tell you, the highest quality home based business leads are those that are personally generated.  Once new home business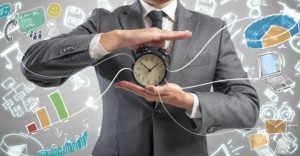 owners learn this they usually move away from buying overpriced, oversold opportunity seeker leads, and start marketing themselves online.
The biggest challenge I see faced is that new marketers have a tendency, much as I did, to gravitate towards free marketing strategies.  Strategies like content marketing, and social media networking are highly effective, but as will all marketing strategies have their pros and cons.  For one….content marketing can take a fair amount of time to yield results, and social networking can take a great deal of time out of your day.  The end result for many, is that frustration sets in.
In today's video I'll share why I believe paid advertising is a great option for home business owners getting started.  Keep in mind if you are in network marketing the argument could easily be made that it's slightly less duplicatable.  That said…it is arguably the fastest way for you to generate high quality leads online, and really doesn't require the budget that many believe it does.
Many new marketers are simply scared to venture into the world of paid ads.  This fear isn't founded logically.  When you watch today's video I share why I believe paid advertising is a great option for the person looking to generate their own home based business leads online, and what paid strategy I recommend you get started with.
Why Paid Advertising For Home Based Business Leads
There are several reasons, but first and foremost speed to results.  Everyone wants to experience results fast.  It's just our nature.  Paid advertising can get your lead magnet or offer in front of a highly targeted audience the same day.
Another reason why paid advertising is a great marketing option is because it's highly scalable.  You can't scale you, so if your business is entirely based around you creating content, or you networking on social media understand that there are only so many hours in the day.  With a few clicks of the mouse you can scale an ad campaign that has proved profitable.
While there are certainly other reasons why a new marketer should consider paid ads as a viable and effective strategy.  I'll leave the rest to todays video.  Watch it below and learn what I believe is the best paid strategy for you to start with if you're looking to generate your own home based business leads.
Video: Why & Where To Generate Home Based Business Leads With Paid Advertising
If you found this video helpful be sure to share it and comment below!
P.S.  If you could use more leads for your business you may want to take a peak at the system I have been using for over 2 years now.  

Check it out here!
Comments
comments