Are you determined to achieve your goals?  I think the automatic "knee jerk" response by anyone asked that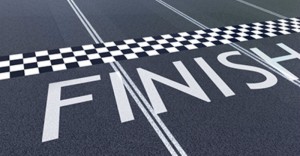 question would be an emphatic "yes!"    Yet countless goals are set every day, every month, every year, and never achieved.  Why?  Ask the person who set them (maybe you) and you'll get a variety of reasons.  You'll hear well disguised excuses that in some way, shape, or form usually boil down to the same core reason.  Life just got in the way.  We've all been guilty, at some point or another, of accepting these excuses from others, and even more notably accepting them from ourselves.  If you're ready to finally start reaching the finish line, and you can handle a little tough love, I think today's video may help.
To Achieve Your Goals, Face The Facts
The fact is, most people will simply not achieve the things they set out to achieve.  Yes, its' true, the hyper majority will experience less exceptional results than they claim to desire.  The numbers don't lie, and they don't change. My partner Adam & I run coaching programs like the 100 Day Biz Builder Challenge.  At the beginning of every challenge we start out with X number of people, all ready, excited and committed to making it happen.  By the end the crowd has dwindled and standing above a slew of excuses and regret are a few people who's lives will never be the same.  They aren't the chosen ones, simply the ones who chose.  They set out to reach the destination no matter what, and if you want to achieve your goals today's video can help you do the same.
Video:  The Choice You Must Make To Achieve Your Goals
If you found this video helpful be sure to share it and comment below!
P.S.  If you could use more leads for your business you may want to take a peak at the system I have been using for over 2 years now.  

Check it out here!
Comments
comments