Has Someone Asked You to Join MLM?
At some point in your adult life you will be approached by someone who encourages you to join MLM.  Heck you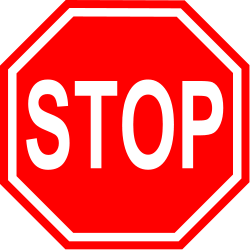 may be reading this article as part of your due diligence before making your decision.  Whether or not you ultimately join MLM or not will be up to. That said here is a list of reasons why you should not join an MLM company.
Don't Join MLM if You Like Paying Taxes
According to Ron Mueller author of "Home Based Tax Savings Made Easy" the average tax savings for a home based business owner are between 3-6 thousand dollars per year.  He explains that you are entitled to these savings by applying consistent effort and keeping good records.  You do not even need to make money to save money.  But if you like paying taxes, I think that's very noble.  You probably should not join MLM.
Don't Join MLM if You Think It's a Scam
If you think that MLM is a scam, then you certainly won't feel comfortable introducing people to your company.  Just because the industry has the endorsement of icons like Warren Buffett, Robert Kiyosaki, and Donald Trump does not mean it's right for you.  It's true 90% of people struggle to make any money in MLM but ask those who occupy wall street while I am writing this article and they'd tell you that 90/10 would be an improvement compared to current distribution of wealth in our economy.
Don't Join MLM if You are Lazy
Take this advice from a reformed lazy person.  If you have watched the same episode of Sportscenter multiple times, gotten tired from hitting the snooze button, or sat patiently in front of your computer waiting for a new post to appear on facebook then I wouldn't join MLM.  That is, unless you want to change your habits.  You see MLM, like most things in life that can produce real positive results, is hard.  If you are lazy, you will not only fail in MLM, you will fail in most anything where there is real gain to be had.
Don't Join MLM if You Want Get Rich Quick
If you haven't figured this out yet, predictable get rich quick opportunities don't exist.  Get rich with consistent effort over time opportunities do.  If you are looking for riches overnight don't join MLM, because you will not be pleased with the outcome. Simply put Sportscenter back on and hope.  Don't worry I'm rooting for you.  
Don't Join MLM if You Love Your Job
Yes studies show that a majority of Americans are not happy with their job, but maybe you are the exception and not the rule.  Maybe your company or boss has successfully increased your salary or wages in accordance with inflation.  Maybe your benefits are getting better and you are appreciated for the work you do.  So much so, that you love your job.  If this is the case then you shouldn't join MLM.
 Now You Know Why Not To Join MLM 
That's it.  Now you have plenty of reasons to say no to MLM.  If you are still considering joining an MLM Company I highly recommend you read my article "How to Choose the Right MLM" Company.  Choosing the right company and the right leader is crucial.  Good luck in your search I hope you found this article helpful and entertaining.
If you found this article helpful please comment share or retweet  it
To Your Success,
Justice Eagan

P.S.

If Your Upline Doesn't Have a Step by Step Blueprint For Success Then Check This Out (Unless of Course You Already Have Too Many Leads) CLICK HERE FOR

INSTANT ACCESS

 
Comments
comments