Ok, at this point everyone and their mothers (and grandmothers) are on Facebook, and when it comes to marketing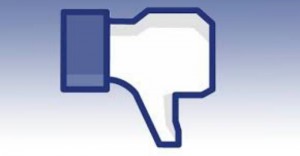 their business online this is just about always the first place network marketers go.
Good move?  Absolutely!  With over a billion users Facebook is a endless goldmine of prospects right at your fingertips.  Great right?  Well…not so fast.
People don't like to be seen as prospects, especially in a place where they go to be social.  On top of that, they expect other people on social media to treat social media much like they do.
This leads me to today's video, where I cover the single biggest mistake that network marketers make on Facebook.
Are You An Early Candidate For The Network Marketers' Facebook Hall Of Shame?
NO….not me, is the response 100% of you made.  Here's the unfortunate truth.  Every single day I am contacted by network marketers who are getting it all wrong, and in turn, potentially damaging a really valuable resource for the long term success of their business.
In all honesty, I've made some big mistakes on Facebook, and even still catch myself making small ones from time to time.  How did I make such big mistakes?  Because I didn't know any better.  That's exactly why I created today's video.
Give this video a watch, and give your Facebook account and messaging a quick check up.  No matter where you're at in your business and marketing we can always make improvements.  Know this.  If you are making this big mistake in any way, shape or form….it doesn't work, and if you want to use Facebook to be a successful network marketer you need to fix it now.
Video: The Biggest Mistake Network marketers Make On Facebook
If you found this video helpful be sure to share it and comment below!
P.S.  If you could use more leads for your business you may want to take a peak at the system I have been using for over 2 years now.  

Check it out here!
Comments
comments