People always ask me what are the best MLM leads, and then of course….where to get them? I'd be foolish if I thought there were an "absolute"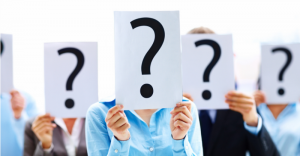 answer to this question, but today I'm going to give you my opinion. All leads are not created equal and if you are going to spend time or money acquiring them you may as well go after the best. In today's video i share what i believe to be the 3 most important factors to consider when identifying a good lead.
Isn't This Just A Numbers Game? Do I Really Need To Have The Best MLM Leads?
Listen…some leads are better than no leads for sure. As you become a better marketer you will attract better quality leads. The reason why this is such an important question is because the term "lead" is thrown around very loosely in our online marketplace, and many people (myself included) suffer a bit of a let down when the leads start flowing in and don't convert or produce what we expected. Here's the deal, better quality means higher conversion and ultimately higher retention with the same or less work. In my mind….that's kinda where everyone should want to be. If that's where you'd like to be in your marketing then watch the vide above and learn what I believe are the 3 characteristics of the best MLM leads.
Video: What Are The Best MLM Leads
If you found this video helpful be sure to share it and comment below!
P.S.  If you could use more leads for your business you may want to take a peak at the system I have been using for over 2 years now.  

Check it out here!
Comments
comments