Just about everyone I come in contact with wants to get MLM leads online.  Why wouldn't they.  None of us would stay in business if we didn't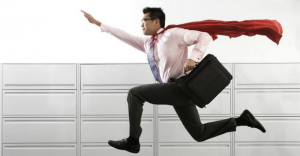 have more people to talk to.  Lead generation can mean a lot of things, and the world of marketing can carry with it a serious learning curve.  For this reason most people rarely end up having the internet to provide new people to talk to immediately.  That said…it doesn't have to be that way.  In todays video I share the fastest way to leads online.
What Qualify As MLM Leads Online?
Put simply…anyone who becomes part of your audience and is open to hearing what you have to say.  Yes…it's true there are leads all around you.  You want fast results right?  Ok…then maybe it's best you think less about getting some stranger from halfway across the world to fill out an elaborate online survey or navigate an endless internet sales funnel and you begin thinking about leveraging the internet to start getting exposures for your product, service, or opportunity….right now.  Sound like  a plan?…Good!  Watch today's video because I share the best place to do that, and throw in 3 tips on how to do it successfully.  Follow them and you'll be getting MLM leads online in no time.
Video: The Fastest Easiest Source Of MLM Leads Online
If you found this video helpful be sure to share it and comment below!
P.S.  If you could use more leads for your business you may want to take a peak at the system I have been using for over 2 years now.  

Check it out here!
Comments
comments