Like most you probably would like to know how to more effectively generate MLM leads for your business.  Good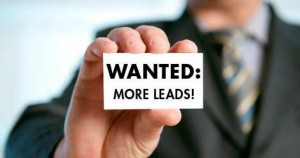 news….all this week that's what I'm talking about leading into Tuesday night's 9pm webinar, "My Simple 5 Step System To generating 20-25 Leads A Day Online."  It's going to be awesome!  If you haven't registered yet, you can get registered right here.  Now in yesterday's post we talked about some basics.  If you missed it you can check it out here.  Today, we are talking one of the most important factors of lead generation, your offer!
Your Offer Is The Magnet To Generate MLM Leads
If you want someone to offer up their information and become part of your audience you have to ask yourself one question.  What's in it for them?  That's right, ditch the pitch.  Too many marketers are out there online trying too hard to sell.  Focus on serving not selling.  Your offer should be something that serves the needs of your target audience.  Solve their problems, and you are on step closer to creating a massive following of raving fans, and yes….you will can make some serious money in the process.  How do you solve their problems?  Well, solve your problems, and then share what you've learned with the marketplace.  I like to say "Let your journey be the blueprint for someone else's success"  In today's video I give you some great tips on choosing or creating your offer.  Also, I'm giving away another coaching call, so make sure to watch the video to the end.  If you seriously want to generate MLM leads check out the video now.
Video:  Creating An Offer That Will Generate MLM Leads
If you found this video helpful be sure to share it and comment below!
P.S.  If you could use more leads for your business you may want to take a peak at the system I have been using for over 2 years now.  

Check it out here!
Comments
comments