You may asking why branding tips? Because without at least the start of an influential brand it's very had to develop long term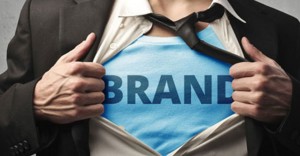 customers and more importantly teammates.  Many marketers drive traffic blindly to systems or products that may convert sales, and there is nothing wrong with that.  Simply know that if you want loyal fans, long term customers, and most importantly new teammates they are going to be attracted to YOU.  That's why building a personal brand is the cornerstone of most successful marketers in our industry.
Will These Branding Tips Get You More Sales
Yes and no.  Today's tips are about making sure you have the right foundation.  Yes that foundation will lead to more sales, and more teammates, but there are certainly some finer marketing details that you will need to implement.  Good news….at the end of today's video I talk about this invite to a free live training (check it out here) where many of those finer details will be covered.  Look at it this way.   Use today's information to make sure you have a solid foundation, and then join us on the free live webinar to get some action steps that can help you attract more of the right customers for your business.  First and foremost make sure that you implement these 3 branding tips.
Video: 3 Branding Tips For Home Business Owners
If you found this video helpful be sure to share it and comment below!
P.S.  If you could use more leads for your business you may want to take a peak at the system I have been using for over 2 years now.  

Check it out here!
Comments
comments