So you're interested in making money online?  Well you're not alone.  Every day people flock to the internet looking for a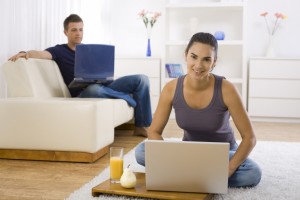 way to create a part time or full-time income online.  There are endless marketing messages out there, loads of wonderful products, and endless empty promises.  I'm here tell you that while it may not be easy, it is quite simple.
Why So Few Succeed At Making Money Online
My father used to say…its a C+ world.  That was 20 years ago and it's not looking any better today.  Let's face it, majority of people want the results without the work.  I'll assume because you're growing your knowledge by taking the time to read this, that you are ready to put in the work.  Well then, to make money online you simply need all 3 keys discussed in the video below.  The most important thing to remember is that all 3 revolve around being a person of value.  Watch the video now to understand exactly what I mean, and you'll be making money online in no time!
Video: 3 Keys To Making Money Online
If you found this video helpful be sure to share it and comment below!
P.S.  If you could use more leads for your business you may want to take a peak at the system I have been using for over 2 years now.  

Check it out here!
Comments
comments