Today I want to share some webinar tips that can help you increase registration and attendance. If you read yesterdays post you know that if you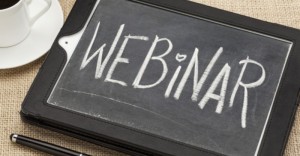 want to sign up more reps or make more sales online in your home business you should be doing webinars.  If you missed it you can read it here now.  Whether you're about to embark on your first webinar, or you've braved the world of live online training already, today I'm going to share 3 tips that can help you get more people attending your next webinar.
3 Webinar Tips That You Can Implement Now
Of course these 3 tips are not the only things you must know to improve your webinar results, but they're a great place to start.  Implement them and I'm confident you'll be happy with the results.
Tip #1 Improve Your Copy:  There are lots of webinars and training out there for people to attend, and there's only so many nights in the week.  You must stand out if you want to get registrants.  Make sure you're headline and bullet points are uniqued, compelling, and specific.  Would you attend a webinar that was titled "Learn How To Get 10 Leads A Day On Social Media" or would you attend a webinar that was "Discover A Paint By Numbers System To Generating 10 High Quality Leads A Day Using Facebook (FYI You Can Do It In Less Than 20 Minutes & It's 100% FREE)".  I think you get the idea.
Tip #2 Don't Be Afraid To Network:  As marketers we are often looking for things to happen on some level of automation.  Sometimes we forget that people love a personal connection and a good old fashion invite.  When you are getting started with webinars don't be afraid to hustle to get some attendees.  People who get a personal invite based on a conversation about they're needs (not an unsolicited invite) are more likely to attend and pay close attention.
Tip #3 Facebook Paid Advertising:  Certainly the most advanced of the webinar tips, but very effective.  Advertising can be very effective and there's no better way to start than to promote yourself and your live training.  Start by simply boosting a post on Facebook and let that be the first step to diving deeper into paid advertising and developing the skills to successfully market your webinars.
These 3 tips can surely increase attendance which will not only increase your legion of loyal fans, but your sales as well.  Watch the video below to get my explanation of the 3 tips, and if you'd like to learn more about holding successful webinars you may want to jump on a free training I'm doing this Thursday night…you can get the details here.  Hope you see increased attendance from these webinar tips.
Video: Webinar Tips That Can Increase Attendance On Your Very Next Webinar
If you found this video helpful be sure to share it and comment below!
P.S.  If you could use more leads for your business you may want to take a peak at the system I have been using for over 2 years now.  

Check it out here!
Comments
comments