Online MLM success isn't easy, but you wouldn't know that if you took a look around the internet these days. Each day the marketing messages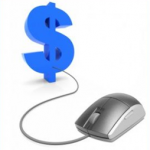 become more and more extraordinary. Massive income claims boasting little or no work involved. Opportunity links are spammed across Facebook promising income without recruiting or selling. If you are new to online MLM it is not hard to look around and feel like everyone is making all this money, while you are spinning your wheels to grind out your first leads and sales. This is why I am writing this article today. This is a big fat reality check for anyone who seriously wants to make it.
So How Do You Achieve Online MLM Success?
The truth is there is no easy button, and I have yet to see, or even imagine, a sustainable home business that didn't require sales, recruiting, or both. On top of that online marketing presents a serious learning curve to most. So what's the answer? How do you achieve online MLM success? It's actually not that hard. I give you the #1 component in this recording below. Enjoy!
To Your Success,
Justice Eagan
P.S.

If Your Upline Doesn't Have a Step by Step Blueprint For Success Then Check This Out (Unless of Course You Already Have Too Many Leads) CLICK HERE FOR

INSTANT ACCESS

 
Comments
comments