If you are like me…you are all to familiar with waiter rants
If you are in the restaurant industry, even more specifically if you are a waiter then you are all too familiar with the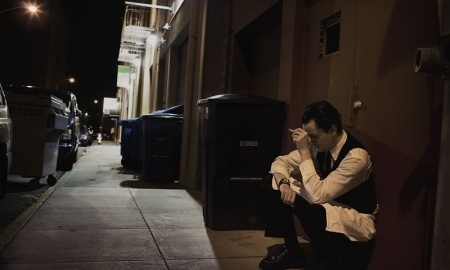 waiter rants that take place in your work environment.  Steve Dublanica waiter turned author/blogger brought waiter rants to life through his book "Waiter Rant: Thanks for the Tip—Confessions of a Cynical Waiter".   He exposed the restaurant business to the masses by reflecting on his experience as a waiter in a humorous and insightful fashion.  But if you are in the trenches, dealing with dysfunctional work environments, and unbearable customers then waiter rants hold a slightly less humorous place in your heart. These rants represent discontent…. typical in most work places.  This discontent, mixed with long hours, high pressure, and unreasonable expectations harbored by the general public make these waiter rants all too common throughout the typical restaurant work day.   If you are a waiter, or any person who is tired of the constant complaining at work, then take a moment and listen to my story.
Waiter rants (and a busted economy) brought me full circle
After years in food and beverage management…. "working the plan" I had finally made it.  I was making a solid salary, had saved some money for retirement and had bought a home.   Crash….the rug was pulled out from under me.  Home equity gone, retirement accounts plummeting, and eventually dead broke, I found myself going back to square one and taking a job as a waiter in order to pay the bills.  Believe it or not, it proved to be the best thing that ever happened to me.  I realized something once I wasn't stressing about staffing levels, labor costs, guest satisfaction etc.  I was happy.  I had a sense of freedom.  I worked more when I wanted and less when I didn't.  I was the boss of my own little world, getting paid in direct correlation with the time and effort I put in.  One problem, there was a limit to what I could make, and I could only leverage my own efforts for money.  This was when I sought an alternative way to make money, and embarked on a journey as a network marketer and internet entrepreneur.  Now it's hard to stick to a motivated plan of action when you are working full time as a waiter, but I have one little secret motivator that never fails…..the waiter rants I hear every single day.
You hear your fair share of waiter rants too….just not from waiters
Now you may not be a waiter, but the waiter rant is present where you work too.  It is the water cooler talk, the happy hour banter, the secret language decoded amongst those in the workplace who are in the know.  Your waiter rant is a growing distaste for your job, your boss, the putrid behavior of the general public or all three wrapped up into one.  It is these waiter rants that motivate my every move…my every step towards total independence, and they can do the same for you.  Every time I hear someone endlessly complaining I remind myself of two things….one,  I want no more of this, not the restaurant business, but life as an employee in general   and two, when I participate in one of these waiter rants I am taking a step backwards and must make an effort to be better and more positive the next day.  These waiter rants have done their job.  I now have a home based business and an internet presence that supply me with multiple streams of income.  Each and every day I am one step closer to total freedom.  Not to mention until I get there I have an undying source of motivation in the form of daily waiter rants much the same as what you experience in the traditional work environment.   So ask yourself this…are you sick and tired of the ordinary, are you tired of the waiter rants you have to listen too.  Let that be your motivation.  If a broke waiter like me can do it, then surly you can too.  If you would like to make positive change in your life…do it.  If you need my help contact me. That's what I'm here for.  Until then don't let the rants get you down….let them pick you up.
To Your Success,
Justice Eagan
JOIN ME AND OTHER TOP INTERNET MARKETERS AS WE EXPOSE THE MOST CURRENT INTERNET MARKETING SECRETS.  CLICK HERE AND I WILL GET YOU A
ONE TIME PASS….ABSOLUTELY FREE
Comments
comments