So Why are You Starting an MLM Blog?
If you are in the MLM industry, and your up-line is not completely old school, you have probably been advised to start an MLM blog.  Now I agree that an MLM blog is a necessity if you would like the internet to play a major role in your business.  That said, it is important to understand the reasons behind starting an MLM blog if you want your MLM blog to serve a successful purpose.    
5  Great Reasons to Create an MLM Blog
5.  Your MLM Blog is a great way to communicate and help your team:  Now I'm not suggesting that you replace contact with your down line with constant instructional blog posts.  That certainly wouldn't be putting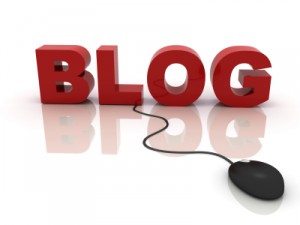 your MLM blog to good use.  I do however believe your blog can be a great place for team members to revisit important things you've talked about.
4.  A great way to position you as a leader to prospects is a strong MLM blog:  As you generate leads with your blog, there will be some that hover in the background.  Maybe they don't return your calls maybe they are simply a Facebook friend.  The bottom line is your blog is a hub of information as to the progress of your and your team's development.  An MLM blog will often be a way for these leads to keep track of what you are doing until they are ready to come forward and join your business.
3.  You MLM Blog is the wonderful vehicle to put value into the MLM community:  If it's been asked once, its asked a thousand times.  How much value have you put into the marketplace?  Well, the answer should be…more everyday now that you have an MLM blog.  The best part of all is that continually being force to put valuable information onto your MLM blog forces you to keep learning.  Hence your MLM blog will end up being a catalyst for development
2.  You can generate Affiliate Sales with your MLM blog:  Every person when starting out needs money to keep their MLM business afloat.  What better way than to generate cash flow for your business than through affiliate commissions from your MLM blog.  Almost every internet marketing tool offers affiliate commissions.  So if you use the tool and it works for you….promote it on your MLM blog.  Just be careful, your MLM blog is a platform for you to provide valuable coaching and training, so make sure the products you promote present the same value you have positioned yourself to provide.
1.  Your MLM blog is the ultimate source for Lead Generation/List Building:  The more you develop your MLM blog, the more you will generate leads and build your list.   More you learn and develop the more your MLM blog will be able to offer value in exchange for opt-ins or leads.  If you are reading this and you are just getting started I highly recommend finding a system that will teach you how to generate more traffic and leads for your MLM blog.  The list that you generate from your MLM bog will be an asset for years to come.  Treat them well and continue develop the relationship that started at through your blog.
 To Your Success,
Justice Eagan
Comments
comments