In my last blog post I promised some blogging tips, so today I want to deliver.  In that post which can be read right here I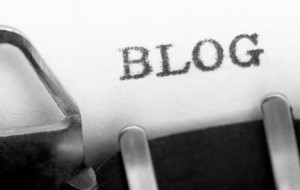 explained that, while it's not absolutely necessary to have a personal blog to build your MLM business online, I highly recommend it.   Your blog is one of the few things online that truly belong to you, and if you are serious about taking your personal brand and business to the next level it's an important piece to the puzzle.
Why You Need These Blogging Tips
Committing to blogging is a serious undertaking, but that's ok because you're a serious business owner.   As with anything, if you're going to start something why not start it right?  If you already have a blog, well than why not get it right?  The 3 blogging tips I discuss in the video below will help you do just that.  One thing you must understand is that blogging is a long term strategy.  If you're looking for push button solutions are chasing the fast dollar I want to set real expectations with you.  However, making the long term commitment to your business, your future, and most importantly your audience can pay big dividends down the road.  Too often I see people approach blogging with false expectations and throw the towel in way too early.  Make the long term commitment to serving up valuable content to your target audience and your blog will become an incredible source of lead flow for your business.  Watch this video and these 3 blogging tips will assure you are on the right track.
Check out these Blogging Tips In The Video Below
If you found this video helpful be sure to share it and comment below!
P.S.  If you could use more leads for your business you may want to take a peak at the system I have been using for over 2 years now.  

Check it out here!
Comments
comments