A MLM Blog is the cornerstone of the marketing efforts of many of the online MLM leaders in our profession.  Why?  There are so many reasons.  The biggest probably being that it belongs to them.  You see, social media accounts like Facebook, Twitter, YouTube & so many others are just that.  They are accounts.  They don't belong to you.  You have no control over their functionality, and more so over their policies.  One wrong move and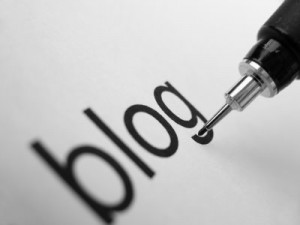 you can lose your account just like that.  Now does that mean its likely to happen?  Probably not, but having a self hosted blog is like having a little piece of internet real estate that no one can take away from you.
There Are Many Advantages To Having A MLM Blog
Ownership is not the only advantage of having your own blog.  Your blog is a great place to build and represent your brand, and tell your story to visitors.  It's the ideal platform to provide valuable content to your marketplace quickly positioning you as an authority.  Ultimately it can serve as your business hub directing people to multiple offers and to your social media sites.  Consistency over time will not only lead to a loyal readership but to passive traffic, leads and sales.
Everyday people come in my direction looking for solutions to building their business.  They want to leverage the internet, but don't really know where to start.  One of the questions I get all the time is; Do I need an MLM blog if I want to build my network marketing business online?  I answer that question in today's video.
Do You Need A MLM Blog? Check Out This Video!
Comments
comments