Today I want to talk about why I recommend blogging for network marketers.   I am by no means someone who will tell you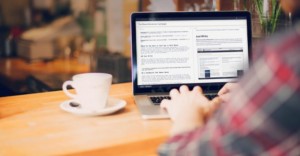 that you need a blog to build a business.  That said, if you'd like to attract customers and teammate online, I highly recommended that you have a personally branded blog to help you do it.  In my almost 4 years in business, those who I know that have had the most success leveraging the internet to build a network marketing business have an incredible online presence with their blog.  Doesn't make it the only way, but it does make it a proven way.
Won't Blogging For Network Marketers Be Complicated?
I can't speak to your skill level or technical ability, but basically if you can write and you can learn a few basic things, you should be just fine.  In today's video I even share a couple resources that can help you get set up.  Then for those who are seriously interested in the topic, I mention a really cool live webinar I'm hosting this Friday night.  Details can be found here.  I'm a believer that to get things we don't yet have we have to do things we haven't yet done, and entering new territory such as blogging may just be one of those things.  No matter what, blogging for network marketers isn't as complicated as you think, and when you watch today's video I share 3 reasons I think it's so important.
Video: 3 Reasons I Recommend Blogging For Network Marketers
If you found this video helpful be sure to share it and comment below!
P.S.  If you could use more leads for your business you may want to take a peak at the system I have been using for over 2 years now.  

Check it out here!
Comments
comments