I've never met a network marketer that wouldn't like free MLM leads flowing in, but we really have to ask ourselves….is there such a thing?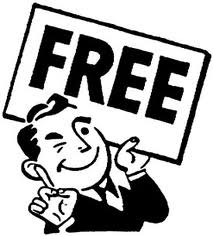 Ultimately your warm market could qualify as free MLM leads, but we all know that for most people the warm market won't be enough to build a thriving business. So is there such a thing. Well…..Yes and No, everything ultimately has a cost right? That said there are certainly some online options for free MLM lead generation. Today I've set out to examine several avenues that you can use to generate free MLM leads.
The 3 Best Places To Find Free MLM Leads
1. Get Free MLM Leads in Your Warm Market and With Referrals
Let's face it, it doesn't get much more free than this. Yes, I know I said most people need more than their warm market to build a successful MLM business, but I also believe that everyone should start here. Also, getting referrals could officially be your first free MLM lead generation. I know, I know, you want the good stuff…..50 free MLM leads a day…right? The point I'm trying to make is that free MLM leads are right in front of you.
2. Get Free MLM Leads on Facebook, Twitter and Other Social Networks
I always find it funny when people tell me they have no one to talk to about their products or business opportunity, when there are over a billion active users on just Facebook and Twitter alone. If you are looking for free MLM leads look no further. The most important thing to understand about social networks is that it takes time. Leveraging the social networks is less lead generation and more friend generation. Most people don't realize how much proper activity on social networks mimics traditional prospecting. Relationships and trust have to be built. If you think leveraging social media for free MLM leads is as simple as friending lots of people and sending lots of links, think again. The cost here is time patience and skill, but rest assured you will never run out of people to talk to
3. Get Free MLM Leads Through Organic Search
O.K. we have gotten to my favorite. Many online marketers refer to leads generated through organic search as free MLM leads, and rightfully so, they are not generated through paid traffic. Someone is searching for information, your content and/or offer ranks on the search engines, they opt in, you have a lead. This is my favorite for a couple of reasons. One, these free MLM leads are the most targeted. In other words they are already interested in MLM or home business. Two, this strategy provides the most leverage…. my results keep compounding on the same amount of consistent effort. The downside is these free MLM leads are not entirely free. It does take the use of paid tools or some SEO outsourcing to rank you content. It requires some time and patience to enjoy the fruits of your labor. But once your content ranks the leads are free, and they come month after month. As far as I know this is the only way to generate free MLM leads in your sleep.
So How Can You Start Generating Free MLM Leads?
The biggest problem I see in MLM, especially online, is that everyone wants results now. People must realize that there are skills involved with getting free MLM leads. If there weren't, people wouldn't have to pay for leads. The question is, do you want to develop those skills? Is success that important to you? Would you do what it takes if it meant having a stream of free MLM leads coming in 24/7 365. If the answer is yes feel free to ask questions on how its done in the comments below or  learn how to generate endless free MLM leads by clicking the link below NOW!
If You Found This Post Helpful Please Comment Share Or Retweet
To Your Success,
Justice Eagan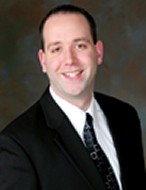 Let's Connect on Facebook
Follow Me on Twitter
Contact Me: justice@justiceeagan.com
P.S. If Your Upline Doesn't Have a Step by Step Blueprint For Success Then Check This Out (Unless of Course You Already Have Too Many Leads) CLICK HERE FOR INSTANT ACCESS
Comments
comments