Ever Wonder What Your Friends Are Going To Think Of Your MLM Opportunity?
Whenever you start with an MLM opportunity the instructions are crystal clear….make that list.  Whatever you've been told your hottest 10, your top 50, 100, 200, if you're in MLM you've definitely put pen to paper and written down those names.  What happens next?  Well if you're anything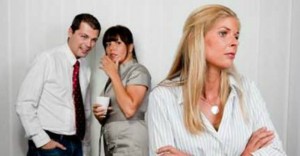 like I was when I got started you start qualifying.  It's natural, and the majority of people must fight themselves to avoid doing it.  It's very common for concerns about self image to rear it's ugly head and start interfering with you telling EVERYBODY what you're up to and where you're going.  If you've ever qualified people ahead of time, and skipped a name on that list then you'll likely find today's video very interesting.  It takes an interesting approach to considering what our friends will really think about your MLM opportunity, especially once you succeed.
Do You Really Believe Success In Your MLM Opportunity Is Possible?
Maybe you're thinking…"of course I do Justice" I'm working on building a business.  I mean who would put work in if they didn't think it was possible.  Seems reasonable ;).  In today's video I pose a really interesting question.  One that takes a unique look at why we qualify people, and what the friends you qualified and didn't expose may think about you and your opportunity once you succeed.  Most people worry that their friends won't be interested, that the skeptics out there are going to think they're involved in some scam.  When you watch the video below I'll expose you to a different worry, one that can be quite beneficial next time your prospecting for or exposing your MLM opportunity.
Watch The Video Below
If you found this video helpful be sure to share it and comment below!
P.S.  If you could use more leads for your business you may want to take a peak at the system I have been using for over 2 years now.  

Check it out here!
Comments
comments