A single MLM Google search and you'll be offered free MLM training at every click of the mouse.  Heck, I just released my newest free training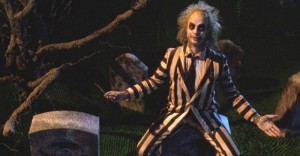 that you can grab right here.  But is free always the least expensive?  Coming out of a high end mastermind in Destin Florida this week I was reminded once again that Free can often be the most expensive proposition for a business owner.  Before your business takes a slow and painfully free turn towards the home business graveyard.  I explain why free isn't always best and how you can determine when it's killing your business.
Am I Saying That Free MLM Training Is Bad?
Not at all.  As marketers and business owners we are constantly providing value to the marketplace in the form of blogs, videos, audios, webinars, and a variety of other training materials at no cost to the legion of aspiring entrepreneurs looking to sharpen their skills and take their businesses to the next level.  That said, there is an all important, and often overlooked, time when we must ring the cash register.
As students there is a some incredible training available that doesn't cost a dime and when applied relentlessly, it can create some serious growth in your business.  Yes it's a great place to start, but it certainly won't get you to then promise land and in today's video I share why.
Before you give it a watch here are some questions that can help you determine when the tides may turn and free MLM training may start to hurt your business.
As a seeker of free training:
If you're always looking for, or expecting free how can you ever expect to successfully sell or receive money?
How can you truly treat your business "like a business" if you resist the idea of incurring expenses or investing in it's growth?
Is speed to results important, and do you truly understand that all choices in business have a cost associated with them whether it be time or money?
As the provider of free time and training:
Do I truly see myself as a person of value that warrants compensation?
Am I properly valuing my knowledge, skills, and time?
Am I conditioning my audience and the marketplace to expect everything for free.  If so what happens when I ask for the sale?
Watch today's video to understand exactly where I stand on the pro's and con's of free MLM training.
Video: The Pro's & Con's Of Free MLM Training
If you found this video helpful be sure to share it and comment below!
P.S.  If you could use more leads for your business you may want to take a peak at the system I have been using for over 2 years now.  

Check it out here!
Comments
comments