Looking for free MLM coaching? If the answer is yes, then today's post can surely help. I'm going to share some great tips and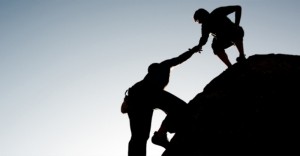 resources with you, all leading up to today's video where I share the single best resource I know to get the information you're looking for. Building a business can be tough and sometimes we find ourselves looking for answers. That said, everything you need to succeed is at your fingertips. There is no single person in our industry who is lacking any resource necessary to build a successful business and live the life of their dreams.
Where To Find Free MLM Coaching
Immediately two great resources come to mind, so I'll share them below. It's pretty wild, even with such amazing resources right at our fingertips people seem to feel they are still missing a necessary piece to the puzzle. That's exactly why I share what I share in today's video. It's almost always the missing piece. Ok…the two resources that come to mind.
1). Your Company: Network marketing companies have been refining their processes for over half a decade, and almost all of them provide great initial learning resources at little to no cost. When you're getting started make sure to tap into a successful up line leader who will likely be glad to help if you prove you're an action taker. Tap in…and go to local meetings, there are almost always local leaders in the room and this is a great opportunity to get some free group coaching and even maybe catch a little one on one time.
2). Follow Industry Leaders Online: The internet is packed with industry leaders that share amazing information. Find those who have what you want, and have gotten there by building a business in a way that resonates with you. Connect with them on social media. Subscribe to their email lists, channels, and feeds. You will be amazed at how much valuable free information will come your way.
Maybe you're thinking, but I've done all that, and I'm still not getting results. I need help. There has to be free MLM coaching out there that can lead me to breakthrough. Today's video is for you.
Video: The Best Free MLM Coaching Around
If you found this video helpful be sure to share it and comment below!
P.S.  If you could use more leads for your business you may want to take a peak at the system I have been using for over 2 years now.  

Check it out here!
Comments
comments