When we think about successful habits of notable entrepreneurs we often envision someone making major sacrifice for their dreams, working around the clock, and pushing forward in the face of adversity.  Certainly not an inaccurate vision.  That said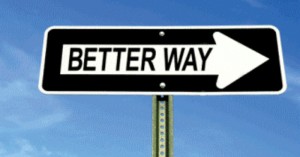 there is an incredible connection between, what I would call "non business" habits, and remaining focused and productive in the business world.  New entrepreneurs tend to overlook these important habits, and as we head into the new year I thought it's important to discuss a few "non business" habits that keep successful entrepreneurs balanced and productive.
Successful Habits Are The Foundation Of Your Business
Often home business owners are always looking for the answer.  What's the best marketing strategy?  How do I close more sales?  Where do I get more leads?  The reality is, if you'd like better results, you have to develop more successful habits.  All this answers present themselves quite clearly when your habits are serving your objective.  Believe it or not even with the best understanding of marketing, endless leads, and incredible closing skills.  Without good foundational habits, those skills can't serve you nearly as well.  In today's videos I want to share 3 things that all successful entrepreneurs do without fail.  While they aren't your typical business advice the key to not suffering from the emotional roller coaster of entrepreneurship and eventually experiencing burnout is focusing on balance, mental well being, and happiness.  Watch the video to earn a few successful habits that will help you do just that.
Video: 3 Successful Habits of Hyper Achieving Entrepreneurs
If you found this video helpful be sure to share it and comment below!
P.S.  If you could use more leads for your business you may want to take a peak at the system I have been using for over 2 years now.  

Check it out here!
Comments
comments