If You're Looking For MLM Tips It's OK You Are Not Alone
Today, I want to share some MLM tips with you that I truly believe you cannot live without.  Everyone has a different vision of MLM when they get started, but for most that vision turns into struggle off the bat. Believe me you are not alone.  We were all there at one point.  Hang in there.  It's a learning process and these MLM tips, if applied, can get anybody's business on track. 
Here Are My Top 5 MLM Tips
#5 of My MLM Tips – Write it All Down
What the heck is this guy talking about right?  No, I'm serious write it all down or maybe type it, but you get the point.  You need to write down your goals both short and long term. You need to write down a schedule determining the time you are going to set aside for your business.  You need to write down you're your daily action plan.  Now you get me, right?  As simple as it may seem these MLM tips are absolutely crucial if you are going to achieve success.
#4 of My MLM Tips – Be Patient
Whether you are building on or off line you need to have patience. This is one of those MLM tips that is not discussed enough.  More often people are bombarded with hyped up MLM tips about overnight success and magic push button solutions.   The most important thing a new network marketer can do is have patience and maintain consistency. 
#3 of My MLM Tips – Develop the Right Mindset
Personal development is a must, and even more specifically mindset development.  It's one thing to be exited and ultra-positive when you first join a company, but how are you going to handle adversity when it comes.  This is where mindset comes in.  You constantly need to be feeding your brain the right stuff.  This is one of those MLM tips that when you commit yourself to it you may not notice anything right away, but remember…..patience.  Results are on the way.
#2 of My MLM Tips – Connect With a Leader
This can be, but doesn't have to be, a leader in your MLM company.  When you are looking for the best MLM tips, and clearly you are, what better place to get them from someone that is enjoying success  There are plenty of people out there, myself included (shameless plug 🙂 ) who help people develop their MLM business online.  You can join leaders' marketing teams and receive the most current and effective MLM tips person to person, via email and through community MLM training (Click Here For A Limited Time Training Invite To See What I am Talking About).  Listen, if your up-line doesn't have the knowledge or experience to provide you with this stuff, it's ok.  That said, you have to get ongoing network marketing education from somewhere.  Eventually you will become a leader and can pass these MLM tips on to your up-line helping create greater team success
#1 of My MLM Tips – Learn to Market
It is called network marketing after all.  Let's face it, regardless of the MLM tips you receive from your up-line or the MLM tips you receive from your company if you take a long hard look, industry leaders market their business at a whole different level.  Some people have a very large network, but the average person's warm market is often not enough to get this business up and running.  Regardless of the MLM tips you have received you need to keep a steady stream of leads coming in for your business.  Are you keeping a steady stream of leads coming in or are you leaving messages for the same people over and over again because they won't return your calls.  Do you think your business would be better off if you learn how to MARKET ON FACEBOOOK, or got training on how to become a MASTER PROSPECTOR.  You can litter a parking lot with flyers if you please or chase people down in shopping malls, but I prefer using the internet and of all my MLM tips you may want to take this one the most seriously.
To Your Success,
Justice Eagan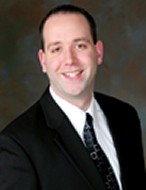 Let's Connect on Facebook
Follow Me on Twitter
Contact Me: justice@justiceeagan.com
P.S. If Your Upline Doesn't Have a Step by Step Blueprint For Success Then Check This Out (Unless of Course You Already Have Too Many Leads) CLICK HERE FOR INSTANT ACCESS
Comments
comments