I'm Blogging About Numis Because They Deserve It
I usually don't blog about my primary company but today I am making an exception.  Last night I was at a live event where my team, other Numis reps and Numis prospects watched a live simulcast by our founding partners Jake Kevorkian and Chris Kent.  After leaving I felt compelled to write an article about why Numis Rocks and why it never stops exciting me to be on the forefront of such extraordinary timing and opportunity.
I know that Numis has a 5 year 100% buy back guarantee but that's not why Numis Network Rocks
Yes Numis has the most impressive guarantee in the network marketing industry.  Heck the Numis guarante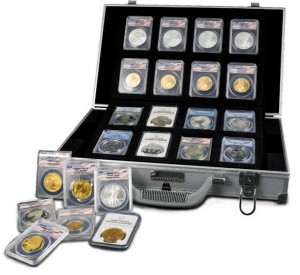 e is the best in the coin industry.  Collecting coins through our silver coin of the month club makes sense even if you don't want to build a business with Numis, but guaranteed coins….COME ON!
Even though the Numis guarantee is awesome it is not why Numis Network Rocks.
Surely It's the Numis Lifestyle Rewards
Numis is a new company, so the 7 series BMW's that they give away are just starting to drive out of the lots.  That said Numis is packing a Caribbean cruise with reps this January.  This is the sixth vacation reward Numis has awarded its reps in just 2 years.  BMW's and vacations are awesome, but that's not why Numis Rocks.
Numis is Just Giving Money Away With Their Silver Eagle Bonus.
When Numis implemented the silver eagle bonus it was awesome.  Basically, if you start building your business right away you can get shares in a company bonus pool and start making money pronto.  After its introduction some qualified, some didn't.  No worries, all were happy.  Then for no reason other than to continue improving the Numis reps' compensation they reopened the pool and let those that didn't qualify….try again.  This wasn't necessary.  Numis is practically giving money away.  That said it is still not why they rock.
Last Night Numis Had its First Live PBR Night and Sweetened the Pot
Back to the meeting I just left.  During the presentation by Chris and Jake they offered an additional coin (retail value of about $100) with the purchase of our fast track collector's kit.  Now that offer was only valid until midnight, but it sent a message loud and clear.  It is basically the Numis message.  The owners of Numis will do anything to help their reps succeed…..plain and simple.  They continue to out do themselves.  You may read this article a day, month or year from now, but the Numis message will still be the same.  Our company, our owners, our leaders, and our reps want nothing but to see people better their lives and succeed with Numis Network.  This is our culture, and it is unwavering. THIS IS WHY NUMIS ROCKS!
To Your Success,
Justice Eagan

Comments
comments