Today I've got some MLM success tips for all the part timers out there.  Why?  Well one of the biggest challenges people face in our business is lack of time.  Let's face it, most people have very busy schedules. Not to mention, life just gets in the way sometimes.  The good news is, almost everyone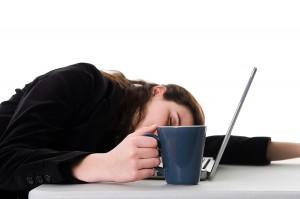 you see walking across the stage to grab the big check, or crushing on the internet, started part time.  One of the first things you must do as a part timer is recognize that you're not alone.  People have walked in your shoes.  It can be done!
These MLM Success Tips Are Pretty Non Negotiable
The tips I share for part time home business owners in the video below are pretty non negotiable.  Part timers need to implement them as for full timers they are already habit.  Why?  Because they were the key behaviors that took successful business owners from part to full time.  One of the most important things a new home business owner can understand is that no sponsor, course, training, system etc. is going to put more time in the day.  The key to success is going to be doing the right things efficiently.  The video below will share some basic MLM success tips that can help any part timer grow their business.
Video: MLM Success Tips For Part Time Home Business Owners
If you found this video helpful be sure to share it and comment below!
P.S.  If you could use more leads for your business you may want to take a peak at the system I have been using for over 2 years now.  

Check it out here!
Comments
comments