The #1 Question I get asked is "Justice what do I do if I want results fast?"  While everyone's journey is different there is one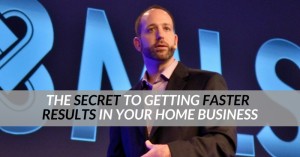 common action taken by all top producers and in today's video I tell you exactly what it is.
Now keep in mind, most people who want results fast really don't want to make the commitment necessary to get them.  That question is often a desire for an easy button masked as a legitimate inquiry.  There is no push button solution out there, and those who truly want to achieve success in this industry will stop looking for it and do what Top Producers do.  Those who don't will continue the endless search for the magic solution.  I've gotta warn you.
Today's video may not be what you want to hear, but I'm not in the business of telling people what they want to hear.  I'm in the business of telling people what they need to hear, so go down check out today's video, and to those who are really out to make it in this industry I look forward to watching your growth.
If you found this video helpful be sure to share it and comment below!
P.S.  If you could use more leads for your business you may want to take a peak at the system I have been using for over 2 years now.  

Check it out here!
Comments
comments