Industry leaders lay out a simple process to network marketing success. Rightfully so, network marketing can be broken down to a few simple activities. Develop the skills, develop as a person, execute those activities tirelessly over an extended period of time, and you are well on your way.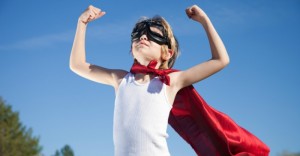 Time and time again we hear those who have stories of network marekting success share their story of struggle getting their. Such story telling is often followed with tips and tricks on how to avoid their mistakes. What's often lost in translation is that while you may avoid their mistakes, their struggles, you won't avoid your own. Don't worry…that's a good thing, and it's the very reason why you should listen to today's video (which is actually a call recording).
Network Marketing Success The Good, The Bad, And The Ugly
Here's the deal. It likely won't be easy. Not to get all cliche on you, but anything worth while won't be easy. The biggest problem I see is that those new to network marketing confuse the simplicity of the activities and the model with the idea that network marketing success is easy.
Here's what I know. Without a challenge there is no real victory. Without the struggle there is no growth, and quite frankly a lot less satisfaction. If your road to network marketing success were easy…would that success have created a story that inspires people to change their life, to face their fears, to persevere when things are tough? Will you be able to guide, train, lead people who are having struggles?
You see the beauty is in the process and the glory is in overcoming the struggle. That's where the magic is, so embrace the process. I truly believe that if people would stop trying to backdoor the grind, stop trying to find a shortcut and cheat the universal laws of success, there would be a lot less blaming and a lot less quoting in our industry.
Today's recoding is about just that. I've put a few snapshots of people's response to the call you're about to listen to, so you know the kind of content that is on the other side of that play button. Go listen now, and if this get's you as fired up about achieving your network marketing success as it did everyone in this pic…then make sure to leave a comment below.
Click to enlarge, and see what all the fuss is about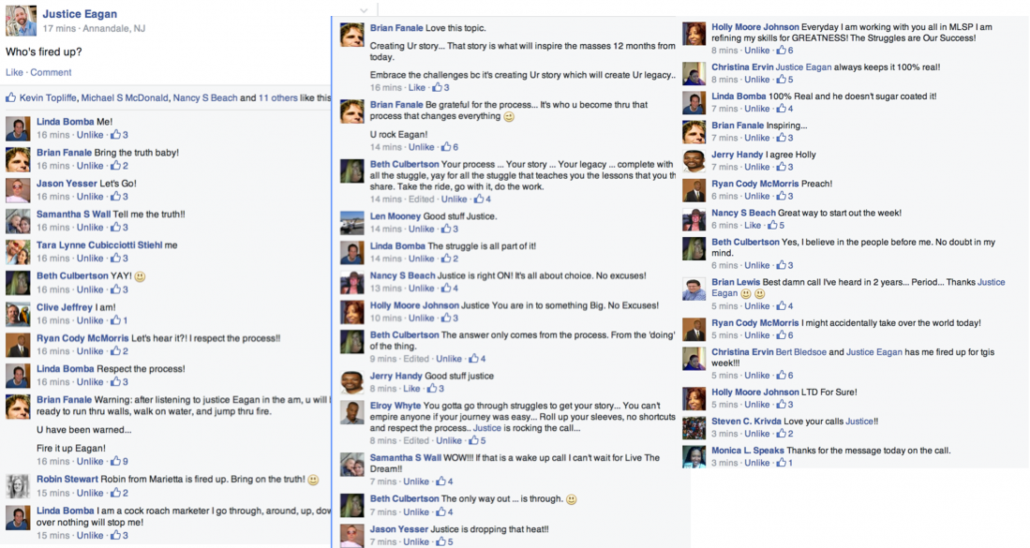 Video: Network Marketing Success |  Why Embrace The Struggle?

If you found this video helpful be sure to share it and comment below!
P.S.  If you could use more leads for your business you may want to take a peak at the system I have been using for over 2 years now.  

Check it out here!
P.S.

If Your Upline Doesn't Have a Step by Step Blueprint For Success Then Check This Out (Unless of Course You Already Have Too Many Leads) CLICK HERE FOR

INSTANT ACCESS

 
Comments
comments