What is Attraction Marketing?
Attraction marketing absolutely changed my business, so I feel compelled to shed some light on the subject in this post.  If you have even considered leveraging the power and reach of the internet to build your network marketing business then attraction marketing is something you must be familiar with.  Wrap your head around this one statement:  "People join people, not business opportunities."  That's right….regardless of how great your product, comp plan, leaders etc. are, it is you that is the determining factor.  Attraction marketing is about branding and marketing you, and attracting and endless flow of leads that ultimately become customers and business partners.
Attraction Marketing Demystified! Watch This Video Now!
Can Attraction Marketing Change Your Business?
The answer is an astounding YES, if you are ready to get busy.  Attraction marketing systems like MLSP work…it's people that don't. Ask
yourself some tough questions.  What value can you bring to your prospects?  What plan can you offer to help your team succeed?  Are you attractive or are you counting on people being attracted to your company?  Do you need people to join your business or do people need someone like you to help them change their lives?  Are you getting the picture?  Attraction marketing is about branding yourself as the leader that can help people bring their business to the next level.
How Do You Become A Master at Attraction Marketing
For starters you need to develop your skills. This is an ongoing process that involves training, personal development, and action!  Most of all you have to develop the right mindset.  If you think that you are not capable, then you will remain incapable.  If you think you don't have the time, then you will never have the time.  If you think you don't have the money, then you will never have the money.  These are the limiting beliefs that probably have your business and maybe your life stuck in the mud.  Anyone can become an attractive, successful presence in this industry.  Once you have changed your mindset and are ready to commit to building your business, then you should leverage an attraction marketing system.  Hands down MLSP is the most complete attraction marketing system out there.  Every bit of training you need is included, and all the techie stuff is plug and play.  If you are ready to start generating leads, having prospects calling you, and start making money then you have a few options when it comes to attraction marketing.
Attraction marketing Option 1:  For successful network marketers.  Keep doing what you're doing!  If it isn't broke don't fix it.  If you are sponsoring like crazy into your business, and are successfully developing leaders then congratulations and keep it up.
Attraction Marketing Option 2:  For new network marketers.  Develop a game plan.  Think big picture.  Are you going to leverage the internet to build your business?  Do you have influence over a large warm market?  Do you still believe that your company and product are going to be the difference maker?  You should get an MLSP overview.  Click Here to learn more about MLSP.
Attraction marketing Option 3:  For struggling network marketers.  Are you really serious about building your business?  Are you ready to take the action necessary to finally get the results you desire?  Are you coachable?  Click here to take the $10 Risk Free Trial in my MLSP marketing team, and be personally coached by me.
If You Found This Post Helpful Please Comment Share Or Retweet
To Your Success,
Justice Eagan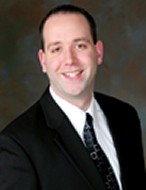 Let's Connect on Facebook
Follow Me on Twitter
Contact Me: justice@justiceeagan.com
P.S. If Your Upline Doesn't Have a Step by Step Blueprint For Success Then Check This Out (Unless of Course You Already Have Too Many Leads) CLICK HERE FOR INSTANT ACCESS
Comments
comments