A few days back MLSP launched their MLSP sites platform industry wide.  The bold promise behind sites is that its makes it easier than ever for you to have a professionally designed blog set up, so that you can start building authority in the marketplace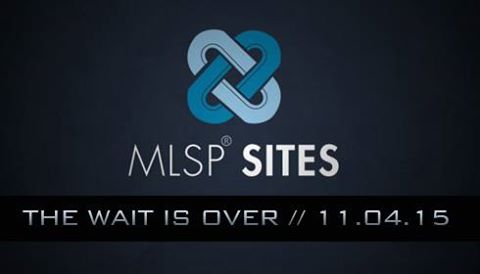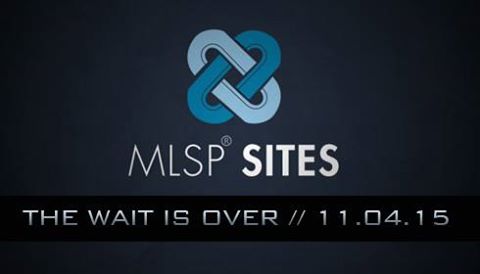 and start raking in more leads and sales for your business.
Now I happened to be privileged enough to have Beta access to MLSP sites for the last couple months, but honestly I hadn't really explored it in great depth.
Why?  Well I've already had a blog for over 4 years and truth be told, while I understood the value sites could bring to a new marketer looking to grow their business online, I didn't see it as something that I would use.  I figured that when it was available to the marketplace I'd go inside and see what it was all about so that I knew what new MLSP members would get when they joined me.
Man was I dead wrong.  Not only am I considering moving my blog over to MLSP Sites, but quite frankly I'm a bit jealous of those who get to use Sites to set up their first blog.
What Make MLSP Sites So Awesome?
The value inside the platform is 10X what I though it would be, and the time, money and energy it saves a person is really unmeasurable.
If you've ever felt like the "less than techie" person trying to navigate loads of advice and training in a confusing online world just so you can start attracting people to you and your business you've finally found your solution.
Now in the video below I talk a bit why I'm so blown away (and a bit jealous), plus you can get an inside look behind the scenes of MLSP sites.  You'll get an explanation of what makes it so special, and why it will save you so much time and money.
In addition to my unofficial MLSP Sites walkthrough below the guys at MLSP are going to build a blog live in real time while you watch on this special live training Wednesday night at 9PM EST
In the mean time you can watch the video below to see what all the fuss is about.
Video Walkthrough Of MLSP Sites:
If you found this video helpful be sure to share it and comment below!
P.S.  I FIRED MY BOSS and Caught It All On Tape…Watch Me Do It & Discover The Online System That Made It All Possible  Click Here To See The Video!
Comments
comments