MLSP has been a very big part of my business.  Also known as My Lead System Pro, this marketing system was the place where I learned a majority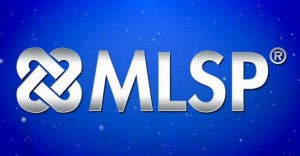 of what I know about marketing my business online.  I've been fortunate enough to become a top 10 producer all time in the system and wanted to cut a video today to answer some questions that I get all the time.
These are the very questions I had when I was first introduced to MLSP, and interestingly enough I resisted joining for a very long time because I didn't understand how it everything worked.  I didn't get attraction marketing and I certainly didn't understand the need for a system.  If you're where I was then today's video can really help.  Let's be clear.  I'm not here to tell you that My Lead System Pro is right for you, but this video can help you decide, and better understand online marketing for you business overall.
Is MLSP Really For Network Marketers?
Yes…absolutely.  That said, in the six years that the system has been around the industry has changed a great deal.  A great deal of make money online systems and opportunities have sprung up.  Many people, once network marketers, have made a home solely in internet marketing.  MLSP has expanded it's tools and training to suit this group too, now serving the home business industry as a whole.
Either way, if you're a network marketer looking to learn how to build your business online My Lead System Pro is the single best resource in today's marketplace.  In today's video I breakdown the 2 key components to building a massive business, and answer the biggest questions I get about MLSP and how it works. Enjoy!
Video: How MLSP Helps Network Marketers
If you found this video helpful be sure to share it and comment below!
P.S.  If you could use more leads for your business you may want to take a peak at the system I have been using for over 2 years now.  

Check it out here!
Comments
comments