An attraction marketing system is often posed as the solution for any struggling network marketer who is looking to leverage the internet to kick start or expand their business. So can using an attraction marketing system help your business? ….Absolutely! That said….it is not as simple as more leads and more sales for your network marketing business. Being an attraction marketer and achieving results with a system involves embracing the marketing philosophies. These marketing philosophies are often quite different than what the aspiring network marketer and online marketer have in mind. Understanding attraction marketing and the purpose of an attraction marketing system is the first step to achieving online network marketing success.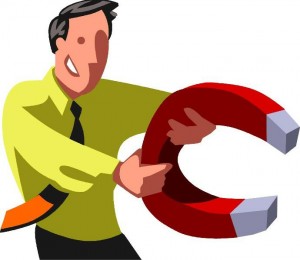 Understanding How An Attraction Marketing System Works
The first rule of using an attraction marketing system is to resist the urge to lead with your primary network marketing company. OK…. this is without a doubt the part that most people struggle with. Here's the deal…and I encourage you to think long and hard about this. There are 5,000 network marketing companies out there, and every one of them has reps that think that company is the best. Every company has a great comp plan, great leadership, great timing…etc. Sound familiar? Sure it does…my company has all that stuff too. On top of that, every rep has a replicated website. So what makes you different? The answer….YOU!  So how exactly do you use a system to get people to seek out YOU? Check out the video below where I answer this question.

Attraction Marketing System Explained!
What is the best attraction marketing system to use?
Well there are always new attraction marketing systems hitting the market, but new isn't always better. First of all, these systems come and go, much like fly by night network marketing companies, so you want to learn from and promote an attraction marketing system that has some staying power. Secondly, there are many new "attraction marketing systems" out there that are built more around compensation. These systems have a tendency to be online business opportunities. There is nothing wrong with that, simply understand that if you are looking to build a network marketing business an online business opportunity may not bring you closer to that goal. So in my opinion the best and most complete system is My Lead System Pro….also known as MLSP. MLSP is an extraordinary community and marketing system that will give you the tools you need to get started, and allow you to customize things over time as you develop your personal brand. Another system that I use is Magnetic Sponsoring's Elite Marketing Pro. Their new program now allows members to do a great deal more customization. I personally use EMP as a secondary income stream because I believe in their training products, they sell like crazy and the new commission structure is awesome. That said, when it comes to building my network marketing business MLSP (learn more about MLSP here) is hands down my choice for best attraction marketing system.
To Your Success,
Justice Eagan
Comments
comments