Online MLM training is always going to be there……the question is do you really need it? As I write this article we are in the middle of the
industry's biggest product launch of the year. Teams of Guru's are showering their email lists with promises of massive bonuses. Yes that's right promises of training on top of MLM training. These barrages can be frustrating and overwhelming for those just entering the world of online MLM, so I wanted to bring some clarity to the situation.
MLM Training is A Business All Its Own
You may or may not realize this, but there are MLM gurus out there who sell all this hyped up MLM training, but don't really build MLM businesses. They don't build down lines, they only teach people how to build down lines. This was true even before the internet, but in the age of highly profitable digital products it is more common than ever. The fact is, even if someone is building downline, if they are doing so online, it is likely they are selling an MLM training product of some sort to get them in the door with their prospects. Yes, MLM training products are a business all their own.
So Should You Buy MLM Training?
MLM Training Questionnaire
1. Does this MLM training enhance my ability to market my business in accordance with my current plan or does it dilute my focus?
2. Will this MLM training increase my skills in an area that I am weak in, but feel is necessary for success?
3. Assuming I find this training to be extremely valuable, can I make affiliate commissions for promoting it, recovering my initial output and ultimately getting a return on my investment
The key to being able to answer this questionnaire is having a plan and being laser focused. Once you have determined exactly what you need to do and how you need to do it, you can begin to block out all the noise. If MLM training meets the criteria laid out in the questions above then buy it. If not move along, and get back to work.
MLM Training That I Recommend
It never hurts to get a recommendation, and I have come up with a short list of MLM training that covers a variety of different marketing strategies. First and foremost is Magnetic Sponsoring the book. It is my unwavering opinion that anyone who is serious about building a network marketing business online needs to read this book. It is several years old, but the philosophies discussed in this book are timeless, and if you don't develop a strong understanding of them you will be light years behind your competition. Once you have read the book the following MLM trainings can help take you marketing efforts to the next level
• Mike Dillard's Magnetic Sponsoring
• The #1 Facebook Training Out There
• Incredible Training On Prospecting and Recruiting
• Learn To Dominate The Search Engines
I would absolutely love to know your take on the MLM training scene, and get some other recommendations for the readers. Be sure to leave comments below and let everyone know what MLM training you have found helpful.
If You Found This Post Helpful Please Comment Share Or Retweet
To Your Success,
Justice Eagan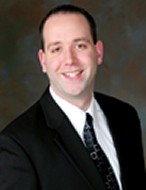 Let's Connect on Facebook
Follow Me on Twitter
Contact Me: justice@justiceeagan.com
P.S. If Your Upline Doesn't Have a Step by Step Blueprint For Success Then Check This Out (Unless of Course You Already Have Too Many Leads) CLICK HERE FOR INSTANT ACCESS
Comments
comments