Would you like to know the secrets to MLM keyword research that allow me to siphon leads from the internet like a machine?  MLM k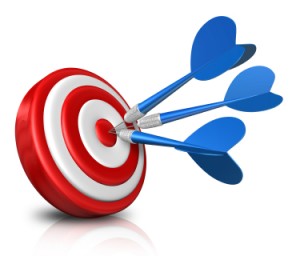 eyword research tips that can literally expose exactly what your target prospect is searching for before the buy or join?  I thought you might, so I decided to make an exception today.  I don't often share recordings of these trainings.  I fact they go into an extremely private team training site called Master Marketers University.  This is where people who work directly with me get top notch internet training free of charge.  Why do I provide some of the best training on the web for free?  Because I want to build an MLM empire and that isn't going to happen if my team has to swipe their credit card all over the web to get the training the deserved when they joined this incredible industry.  If you deserve top notch training for free click here to learn more about MMU.
The Importance Of MLM Keyword Research
MLM keyword research has without a doubt been one of the keys to my success.  When people find online MLM for the first time they have usually struggled with the traditional network marketing approach and begin searching online for a solution.  It is my ability to do solid keyword research that allows me to land my content….and my smiling face…right in front of them.  If you are new to online MLM you may not realize this, but people who are struggling in network marketing are more likely to join your MLM than people who are not in MLM.  Think about it….they already like the industry they just need to find the right home with the right support.  This is where MLM keyword research can be very powerful.
Now normally when networ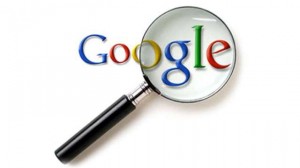 k marketers come online for the first time they stick to more non-techie stuff.  Facebook comes to mind right away.  For me though, I wasn't a huge fan of Facebook.  In fact, I still to this day find it difficult to concentrate on business when I am using social media.  I decided…that if I was going to do this on a very part time basis, I needed to specialize in something that could work for me while I was slaving away at my job.  Yes, its true, I started very part time with pennies to my name and went on to fire my boss.  I've got news for you…..you can to!  What I'm going to teach you about MLM keyword research is training that may be a little techie.  Truth be told, it may or may not be for you, but if you master these keyword research tips you will have an incredibly powerful edge in the world of online MLM.  Enjoy the training….bear with me on the tech stuff it was my first time using my new Webinars On Air software.
MLM Keyword Research Training

3 MLM Keyword Research Tips To Get The Most Out Of This Training
Now you have got some serious knowledge to get you started with MLM keyword research, but before I send you on your way I have a couple of tips that can help you get the best out of the keyword research training you just enjoyed.
1. Batch your keyword research – Sometimes it takes a little while to get into research mode, to start getting creative and thinking like a prospect.  Make sure that when you do your keyword research you intend to find multiple keywords for content rather than researching each day for a single keyword.
2. Don't Just Write For Google – Yes you need traffic, but you also need to create compelling, valuable content.  If you just write for Google it will be harder for you to develop your voice, your brand, and your engaged and loyal audience.  Maintain balance by creating great content and using the tips in this keyword research training to position that great content for the most potential traffic.
3. Be Consistent – All the training, tools, and ninja tricks aren't worth much if you are not consistent.  Whether you are using this keyword research training to market content or do paid advertising consistency will be the key to  fine tuning your skills and getting results.  If you are looking for push button, overnight success shut down this website, go up the road, and buy some lottery tickets.  This stuff takes time and dedication but has much better odds 😉
I really hope you enjoyed all this keyword research talk today.  I know that this training will be a catalyst for some MLM superstars out there, so I wanted to share.  Please be sure to comment below and share this post if you found it helpful.  Good luck with you MLM keyword research!
To Your Success,
Justice Eagan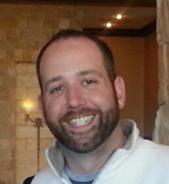 Let's Connect on Facebook
Follow Me on Twitter
Contact Me: justice@justiceeagan.com
P.S. If Your Upline Doesn't Have a Step by Step Blueprint For Success Then Check This Out (Unless of Course You Already Have Too Many Leads) CLICK HERE FOR INSTANT ACCESS
Comments
comments