Building a brand online doesn't have to be hard, even if you're brand new to marketing.  You've probably searched the internet looking for solutions to grow your business only to find lots of information by the "experts" teaching you how to attract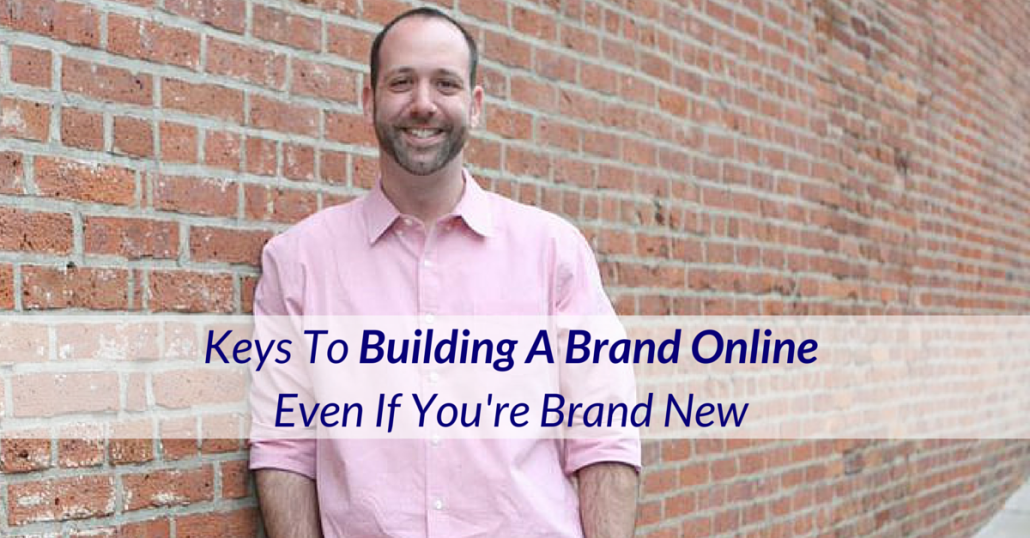 the perfect client, customer, or teammate for you and your business.
Imagine being that "expert."  Having people find you every single day, viewing you as the authority, reaching out to you, wanting to do business with you.  Well that's exactly what happens when you build a personal brand.
So What's The Importance Of Building A Brand?
Let's face it, the world is changing fast.  People's buying habits have changed a great deal in a very short period of time.  No longer does the consumer simply take a commercial or advertisement at face value, walk into a big box store, and make a purchase.
They turn to the internet and do research, they read reviews, and if they already follow a website, or better yet, an expert, that they know like and trust, they will likely make their purchases based on that persons recommendation.
That's the power of building a personal brand.  There's nothing like hanging up the prospecting shoes, and having prospects who are ready to buy or join raise their hand and flag you down.  Trust me I've been fortunate enough to do it, and it's pretty darn sweet.
How Does The New Person Go About Building A Personal Brand?
This is the number one question most people have.  The new person has a few stories rattling around in their head as to why they can't start building an online brand today.  Here's some good news.  Those stories aren't true.  You can begin to build an online brand right now even if you're just getting started in business.
It all starts with some basic infrastructure and content that represents you, your message, and ultimately leads to your product, service or opportunity.  That said, there are 3 big challenges most new business owners face when attempting to personally brand themselves online.  These 3 challenges are discussed in great detail in my good bud and mentor Ray Higdon's latest course "The 3 Minute Expert."
1). Technology: Let's face it, most people don't feel they are technically savvy enough to build a business online.  True or not, what's most important to understand is that you don't need to be.
2).  What Do I Talk About:  The idea of creating content is daunting for most.  When a new business owner is stuck in the mindset of being a "beginner" they constantly wonder how the heck they're going to create new content on a regular basis.
3).  Who Would Listen To Me:  Ok, Ok, I get it.  You're just getting started.  The biggest misconception about building a brand online is that to be an authority you must have major results.  You'll understand why in today's video.
Do any of these hurdles sound familiar?  If so no worries.  You'll get a breakdown on how to handle them in today's video.  If you want to go even deeper I recommend picking up "The 3 Minute Expert" where you'll learn everything you need to know about building a brand online.
If you found this video helpful be sure to share it and comment below!
P.S.  I FIRED MY BOSS and Caught It All On Tape…Watch Me Do It & Discover The Online System That Made It All Possible  Click Here To See The Video!
Comments
comments