You've probably heard the saying "Success Leaves Clues."  This simple and wildly profound statement is letting you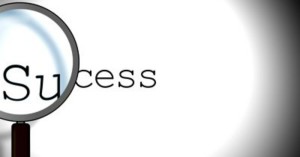 know that the answers you seek are all around you.  Want to be a better business owner?  Become a better salesperson?  Learn to market more effectively?  Live happier?  Simply find someone who has been successful in the area you desire to improve in and model what they've done.  Follow the clues they've left behind.  Even go as far as seeking their guidance, coaching, and mentorship. Discovering the "what to do" really is that simple, or is it?  Why is it so few reach the outcome they desire.
Success Leaves Clues, But You Must Be Coachable
For several years my business partner Adam Chandler & I have run coaching programs called "challenges", we also each work individually with home business entrepreneurs to help them achieve better results in business.  Why do people gravitate towards our training?  Because we've created success, our students have created success, and success leaves clues.   Knowing that, who wouldn't want to follow a seemingly simple set of directions in route to business breakthrough and new found results.  Right?
In theory yes, everyone wants simple direction that is proven to move them towards growth in the area in which they strive to improve.  In reality few are prepared to leave their hang ups, excuses and most importantly their ego at the door.
Today's video begs the question are you truly coachable?  Is success and growth more important to you than being understood or having your current beliefs or actions validated?  There have been times when I've been less than coachable.
Video: Success Leaves Clues But Will You See Them?
If you found this video helpful be sure to share it and comment below!
P.S.  If you could use more leads for your business you may want to take a peak at the system I have been using for over 2 years now.  

Check it out here!
Comments
comments