Today I wanted to write a short article about online screen capture.  When most are getting started in online
marketing, they see things that other people are doing, but don't quite know how to do them.  If you are a non techie, like I was, online screen capture may be one of those things.  The truth is online screen capture, is easy, and effective.  Using free tools like screenr, anyone can narrate while recording their computer screen and start doing short screen capture presentations almost instantly.
Why Online Screen Capture?
Let me preface this by saying that I am a huge fan of video marketing.  Youtube is the 3rd most visited website on the planet and video converts leads and sales considerably better than text.  Online screen capture is a great opportunity to get a message across for those that aren't quite comfortable getting in front of the camera.  Also, there is some content that doesn't translate well via the well known "talking head video."  This is where online screen capture comes in.  Videos can be easily uploaded to Youtube, and you video marketing efforts are off and running
Uses For Online Screen Capture
Training – Remember, when you are building your MLM business with an attraction marketing strategy your goal is to lead with value and provide solutions.  Training videos done with online screen capture are the perfect vehicle for this.
Presentations – Though free online screen capture programs like screenr are usually limited to 5 minute videos, screen capture is a great way to share an opportunity presentation, or at least a taste that will leave people wanting for more.
General Information – This is for those that don't like getting in front of the camera.  Whatever message you would like to get across to your target audience can be relayed effectively thought online screen capture.  Anything at all can be relayed through this method, and even if you are not in front of the camera, there is a human voice connecting with the audience.  This is still much more effective than text.
Affiliate Marketing – if you are an even moderately seasoned network marketer, you have come to realize that there is a great deal of money to be made in the tool game.  You can provide value and make money as long as you are selling something that you have purchased, tested, and you know it works.  Simply use online screen capture to show your audience how to use the product or tool, and then provide an affiliate link that will generate commissions when they purchase.
Capture Pages – We all need leads, and we generate them through capture pages.  Use online screen capture to cut a short video explaining why your prospect should submit their information, and use that video on one of your capture pages.
Online Screen Capture – The How To
It's really quite simple.  When you are getting started simply use a free service like screenr.com .  Put together a short slideshow presentation with a program like PowerPoint.  Start recording and go through your presentation while talking through your slides.  Upload to Youtube and your done.  Once you are ready for more lengthily presentations you will need a more advanced software like Camtasia or Screenflow (Mac users only).  In the mean time you have all the info you need to get started effectively using online screen capture.
If You Found This Post Helpful Please Comment Share Or Retweet
To Your Success,
Justice Eagan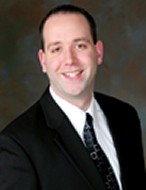 Let's Connect on Facebook
Follow Me on Twitter
Contact Me: justice@justiceeagan.com
P.S. If Your Upline Doesn't Have a Step by Step Blueprint For Success Then Check This Out (Unless of Course You Already Have Too Many Leads) CLICK HERE FOR INSTANT ACCESS
Comments
comments