Does video marketing work to build your MLM business and should you use it?  Well, I have to say I'm a little bias.  I've generated well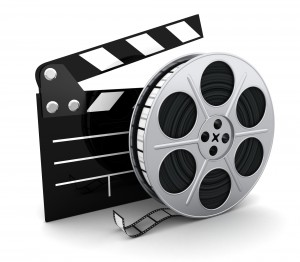 over 20,000 leads for my business with video marketing alone, so my short answer is most definitely yes.  It is certainly not necessary to use video to succeed in your business, but there are so many ways it can help, a few of which I discuss in the short video below.
What If Video Marketing Makes You Uncomfortable?
First of all, we've all heard it said that the magic happens outside of your comfort zone.  In this case that's the movie magic.  At the end of the day this is a people business.  Yes, you have to talk to people, so if speaking on camera makes you nervous just talk to the camera like its a person, and go for it.  Remember it does not need to be perfect.  The first videos I made to generate leads for my MLM business were far from perfect, and some of those videos still pull leads in 2 years later.  Even if you've never done a video before its safe to say that to experience new things, and reach new levels of success, you're going to have to do new things.  I highly recommend you put video marketing on that list, and I explain exactly why in the video below.
Why Use Video Marketing To Build Your MLM Business
If you found this video helpful be sure to share it and comment below!
P.S.  If you could use more leads for your business you may want to take a peak at the system I have been using for over 2 years now.  

Check it out here!
Comments
comments