Imagine for a moment that standing between you and network marketing success where 3 simple words you kept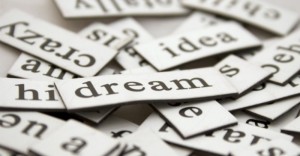 reiterating in conversations with your peers, partners, or mentors.  Well, it may not be just those 3 words, but what you do about them can make all the difference in the world.  It never fails, not a week goes by where I don't have a home business owner, who wants better results, tell me that they tried something, and "it didn't work."  In today's video I not only share why they are so detrimental, but exactly what you can do to fix identify and fix the problem.
Network Marketing Success Is At Your Fingertips
Yes it's at your fingertips, but that can be kind of a good thing and a bad thing. You see, many struggling network marketers feel that if success is at their fingertips they are only one simple "it" away.  What's an "it."  An "it" is a marketing strategy, a prospecting script, a company, a system…the list goes on.  All to often people see the "it" as what's standing in between them and success.  So when someone says "it doesn't work" they are implying that if they just change the "it" success will come.  Here's the deal, success is at your fingertips, but it's not the "it" that needs to change.  It's you.  If you are still in search of network marketing success watch the video below to understand exactly what I mean.
Video: Why These Words Are Keeping You From Network Marketing Success And How To Fix It
If you found this video helpful be sure to share it and comment below!
P.S.  If you could use more leads for your business you may want to take a peak at the system I have been using for over 2 years now.  

Check it out here!
Comments
comments