MLM prospecting is arguably the most important factor to your success, and the success of your team.  That said it is probably the most mishandled process by people that are trying to build an MLM business.  I state this from experience, for months I handled MLM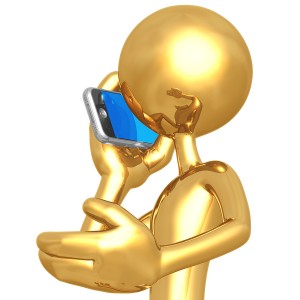 prospecting all wrong, and the experience I'm going to share with you today can drastically improve your results.
Two Kinds Of MLM Prospecting
Online MLM Prospecting
The web provides endless opportunity for MLM prospecting.  Many, like me, use an online MLM system to generate leads, but keep in mind this is a people business.  Successful MLM organizations are not built on automation.  To build a deep dowline, it is all about relationships and support.  So regardless of where and how you connected with your prospect the MLM prospecting Do's and Don'ts I am going to share will always apply.
Offline MLM Prospecting
This is the more traditional form of MLM prospecting.  Companies have been built on this process for years.  Offline MLM prospecting starts with building a list of your warm market and eventually evolves into strategies like the 3 foot rule helping people add prospects to their list.  Whichever is your preference (I use both) the key to successful MLM prospecting is how you handle your prospects not how you get them.
The Do's and Don'ts of MLM Prospecting
Don't– Say Too Much – Your prospect will often want to know more.  A huge MLM prospecting mistake is to try and explain everything.  The best way to avoid this is by giving yourself an out before you ask you prospect if they are open to what you want to share.
Do-Use Your Tools and Resources – Your company and often up line leader have provided MLM prospecting tools that are proven to work.  These tools explain your product and/or opportunity better than you possibly can….so use them.
Don't -Send an Unsolicited Link – This is all too common when MLM prospecting.  It is entirely too passive.  Sending a link via email or Facebook, leaves things too open ended.  You will never know if the person has viewed the information, and even worse you don't know when to follow up.
Do– Set Appointments – If you set an appointment with someone when MLM prospecting, you know exactly when to send them to the appropriate website.  Even better, you know exactly when to follow up.  This is a fool proof way to get almost all prospects to review the necessary information as they have already set time aside to do so.
Don't – Fail To or Leave an Open Ended Follow Up – Follow up is the most important part of MLM prospecting.  Failure to follow up or not setting a time for follow up is a major mistake.
Do – Schedule a Follow Up Time – If you have already used the MLM prospecting tip above and set an appointment to share information then follow up is a no brainer….it is built in.  If however you have used an MLM prospecting tool like a CD then schedule a follow up time and stick to it.
Don't – Do All The Talking – When I followed up I used to do way to much talking.  It is natural to want to tell a prospect everything that's great about your product or opportunity but resist the urge.
Do – Ask Questions – MLM prospecting is not about you or building your business, it is about providing a solution for someone else via your product or opportunity.  When MLM prospecting your goal is to determine the wants, needs, and desires of your prospect…..not to convince them of how great your company is.  Ask questions and listen.  You can then tactfully position your product or opportunity as a viable solution to the problems of your prospect.  This is the key to successful MLM prospecting.
If You Found This Post Helpful Please Comment Share Or Retweet
To Your Success,
Justice Eagan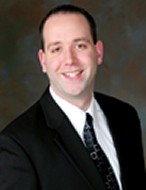 Let's Connect on Facebook
Follow Me on Twitter
Contact Me: justice@justiceeagan.com
P.S. If Your Upline Doesn't Have a Step by Step Blueprint For Success Then Check This Out (Unless of Course You Already Have Too Many Leads) CLICK HERE FOR INSTANT ACCESS
Comments
comments