I don't know anyone in the industry who doesn't want more network marketing sales.  Let's focus on the 90 plus percent of people in the industry who are flat out struggling.  In my opinion, there has never been a better time to be in this industry, so even if you are struggling don't worry.  You just need a little guidance and you will be closing network marketing sales in no time.  Here are 4 things you need to consider if you want to take your business to the next level.
Lead Generation- The Primary Factor for Network Marketing Sales
If you are already in an MLM company then surely you have been told to write out your list.  Great advice.  Even though I am an advocate of online marketing for my business, I still believe in the basic practices that generated network marketing sales 30 years ago.  Your list is your first set of leads.  There is one problem.  What happens when you burn out your list?  Well, this is where the internet comes into play.  I highly recommend using a lead generation system like MLSP.  Without this system, my business would have never gotten anywhere.  Without leads your business is dead in the water.  If you have no one to sell to how are you going to generate network marketing sales.
A Genuine Desire To Help People is Crucial for Network Marketing Sales
Ok, so you're using a system like MLSP and you have some leads coming in.  Remember when you were told to discover your "Why".  I mean, why do you want to build this business?  What is your driving force, your motivating factor?    You can have the biggest "why power" in the world, but if you don't care about helping other people succeed they are going to see right through you.  This will put a major damper on your network marketing sales, and more importantly you team duplication.
Have a Plan For Your Prospect
The reason people start an MLM business is to create leveraged residual income.  This can't be done if you are the only one that can make any network marketing sales. Likewise, your sales will come easier if your prospect knows that you have a plan for them.  I want to be very clear, having a plan and hand holding are two very different things.   Stress the importance of consistency when it comes to working the plan and lead by example.   
Be a Leader and Network Marketing Sales Will Become Easy
If you aren't getting the network marketing sales you desire ask yourself one simple question.  "Would you join you?"  If you are struggling, then the answer is probably NO!.  Now if you could generate leads, truly desired to help people, had a plan for your teammates, and set a great example by working your plan tirelessly….then….you would be a leader and the answer would be yes.  Not only would the answer be yes, but your network marketing sales will start coming easy.
To Your Success,
Justice Eagan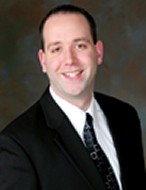 Let's Connect on Facebook
   Follow Me on Twitter
   Contact Me:  justice@justiceeagan.com
P.S.  If Your Upline Doesn't Have a Step by Step Blueprint For Success Then Check This Out (Unless of Course You Already Have Too Many Leads)    CLICK HERE FOR INSTANT ACCESS                                             
Comments
comments